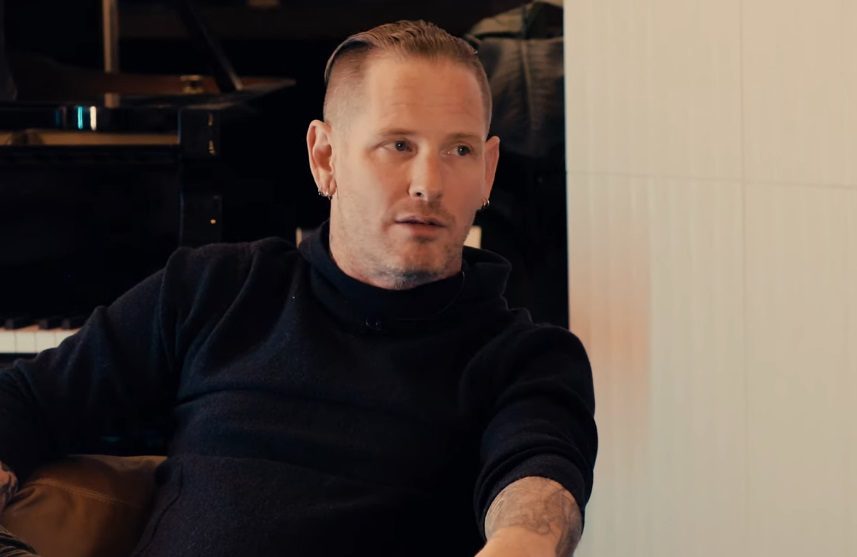 Ahead of the release of Corey Taylor's version of "Holier Than Thou" on METALLICA's Blacklist album, the SLIPKNOT and STONE SOUR singer sat down with Knotfest.com's Ryan J. Downey to discuss METALLICA, "Holier Than You" and more.
On how METALLICA, MEGADETH, SLAYER and ANTHRAX shaped his musical identity in the late 1980s and created a sound that defined a generation, Corey said: "That was the sounding gun for a whole new generation of psychos, because those bands appealed to so many different — I don't wanna say 'cliques,' but so many different crowds. The punk kids loved them, the metal kids worshipped them. It was still too underground for the straights — quote-unquote the straights. But even the alternative kids dug it, because there was so much ferocity in it and there was just something different.
"It felt heavier than [BLACK] SABBATH and heavier than DEEP PURPLE, but those were the bands that fueled these bands. Between that, and then you could feel that undercurrent of the hardcore scene — the punk scene, the hardcore scene, the stuff that we, the skater kids, were listening to, as well as the hip-hop or whatnot. So this was this burgeoning explosion of attitude, fast music, just in your face, and we just knew as soon as our parents heard it, they hated it, which made us love it even more. Nothing is better than listening to something that scares the hell out of adults."
He also called METALLICA's classic third album Master Of Puppets "the perfect heavy metal album. There's no fat," he said. "I mean, you can put it on and listen to the… The only bad thing I can say is that it's too short. Before you know it, it's over, and you're, like, 'Wait a minute,' and you've gotta start it over again. So, it's crazy. It's just a beautiful, beautiful album."
To commemorate its 30th anniversary, the Grammy-winning, 16-times-platinum-certified Black Album is receiving its definitive re-release on September 10 via the band's own Blackened Recordings. Remastered for ultimate sound quality, The Black Album remaster will be available in multiple configurations including 180-gram double vinyl LP, standard CD and 3 CD expanded edition, digital, and limited-edition deluxe box set (containing the album remastered on 180-gram 2LP, a picture disc, three live LPs, 14 CDs (containing rough mixes, demos, interviews, live shows), 6 DVDs (containing outtakes, behind the scenes, official videos, live shows), a 120-page hardcover book, four tour laminates, three lithos, three guitar picks, a METALLICA lanyard, a folder with lyric sheets, and a download card). You can pre-order remastered version via Amazon here.