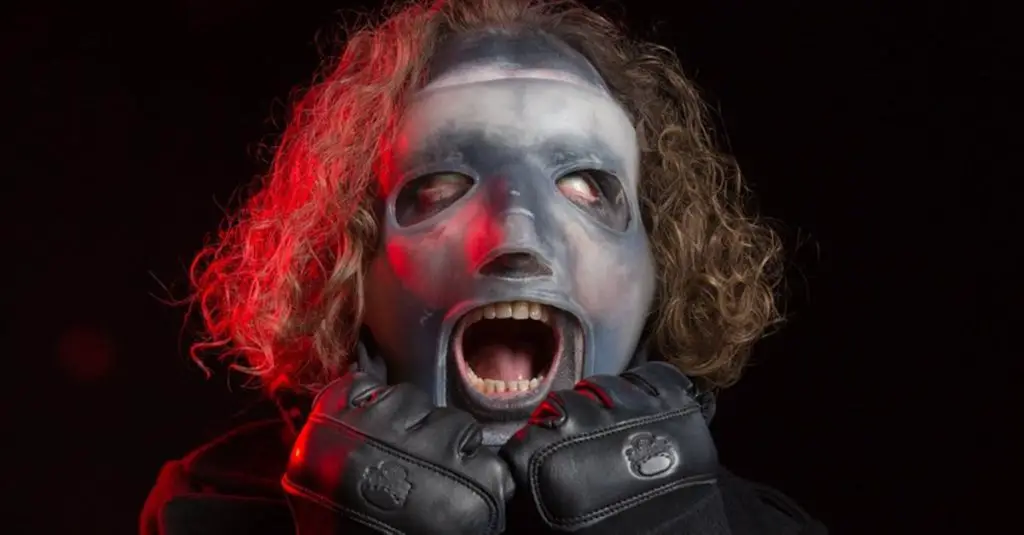 During a recent appearance on "Steve-O's Wild Ride," Corey Taylor shares some info on his new mask for another SLIPKNOT album cycle.
"Sometimes we have a vision in our head," Corey said. "[Percussionist Shawn Crahan] Clown is really good at it, because he's an artist, so he'll go somewhere gnarly and be like, ​'Okay, I've got this image.' And then we'll have outside people create it."
"My new mask is gonna f*cking scare kids," Corey added. "It's so gnarly, dude. It's really uncomfortable, it freaked my wife out. She won't look at it, and she loves crazy sh*t like that. She's just like, ​'That's really bothering me, you need to put that picture away!'"
SLIPKNOT released their latest album, We Are Not Your Kind, on August 9, 2019 via Roadrunner Records. Album was once again recorded at a Los Angeles studio with producer Greg Fidelman, who engineered and mixed SLIPKNOT's 2004 album Vol. 3: (The Subliminal Verses) and helmed 2014's .5: The Gray Chapter.