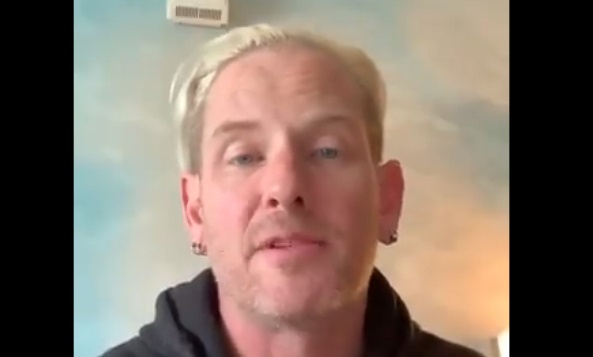 Corey Taylor has issued an update on his battle with COVID-19 saying it's "the worst" he has ever been sick in his life.
SLIPKNOT and STONE SOUR frontman said in a video message: "Hey everybody. I just wanted to give you an update. First of all, I hope everybody's well out there. Second, I am out of the woods. I'm still positive. But the fever's gone, aches are gone. I'm sweating everything out. I'm still congested. But I'm slowly but surely making my way. It shouldn't be too much longer before I test negative. So, I mean, that's great.
He continued: "I wanted to say thank you very much to everyone who sent their best wishes and to all my family and friends who reached out. You have no idea how much that means to me.
"I also wanna say that because I was vaccinated, I truly believe that is what helped me get over the break. I mean, this is the worst I've ever been sick in my life. Had I not been vaccinated, I shudder to think how bad it would have been. But because I had that extra little bit of protection, man, it definitely helped me get through it. So — go, go, go. If you're still on the fence [about getting the vaccine], I'm telling you right now it's the best thing you can do for yourself.
"Count the days down, and hopefully I will see you guys soon. All right? Take care of yourselves. Stay safe."
SLIPKNOT announced a return to the road for its incendiary 2021 incarnation of the "Knotfest Roadshow," Support will come from three Grammy-nominated heavy music luminaries, KILLSWITCH ENGAGE, FEVER 333 and CODE ORANGE. Tickets for the tour are now available at this location.