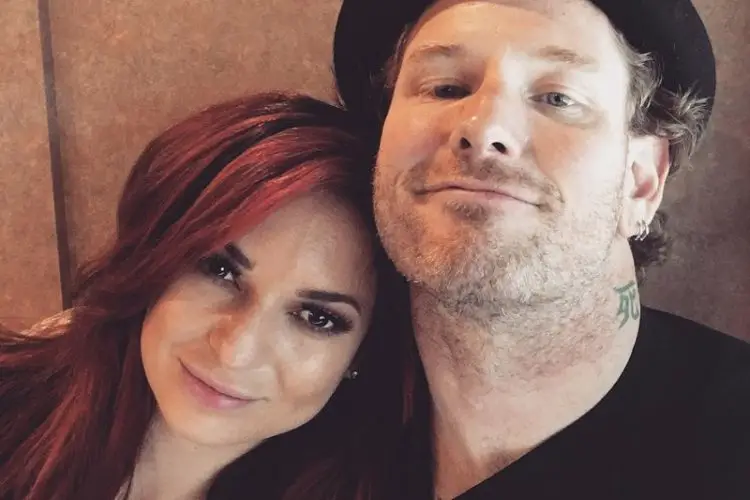 SLIPKNOT and STONE SOUR frontman Corey Taylor discussed his upcoming debut album in a new interview with Knotfest.
When asked about dedicating a song on his solo record to his wife, for which he taught himself how to play piano, and how it feels to write about his personal aspects in life, Corey said: "Yeah, this is definitely the other side of the coin, so to speak. [SLIPKNOT's latest album, 2019's] We Are Not Your Kind is definitely me purging the system, and letting go of a lot of stuff that was still kind of clinging to me, that I'd kind of gone through for the last god knows how long.
"This is my time to rejoice, basically; this is the sunshine kind of popping through the clouds, and it's me basically being thankful for what I have now," he continued. Being thankful for where I am, being thankful for the people in my life, the people that I still have, friends who I've had, some of my friends go all the way back to high school.
"So it's like, it's a good feeling to wake up every day and go, 'You know what? I'm alright, everything is going to be OK.'"
When asked if it feels super-biographical, Corey responded: "No, I don't know if it's so much autobiographical. Honestly, I mean, the album itself, there are moments that are very dedicated to people like my wife, people like my friends, but there's such a light-hearted approach to it.
"And there are songs on here that are absolutely nods to my influences," he continued. "There's a song on here that is absolutely a dedication to Bon Scott and my love for AC/DC in general, and the whole album has such a great rock vibe.
"There are tinges of THE CLASH on here, which is obviously one of my huge, biggest influences; there are tinges of all of the great '80s hard-rock bands that I listen to that I always took so much crap from people for in the '80s when I was listening to it.
"But it's still some of the best songs you're ever gonna find, and I challenge anybody to prove me wrong," Corey added. "So, it's my nod to the people who made me who I am, and it's a f*cking party album straight-up."