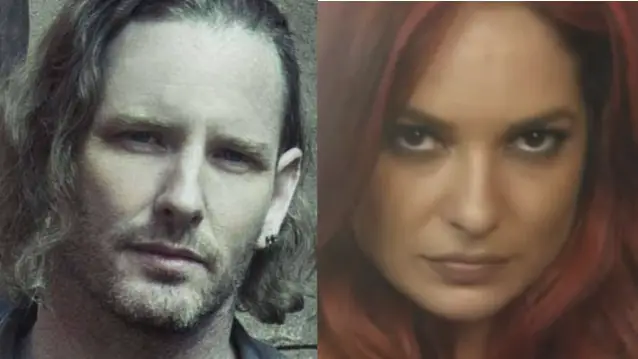 Corey Taylor has gone public with his relationship with Alicia Dove, a professional dancer and a member of the all-girl dance group CHERRY BOMBS.
Last December, the SLIPKNOT and STONE SOUR frontman revealed that he had been separated from his wife for almost a year and that he had just recently started a new relationship.
Rumors of Taylor's possible romance with Dove gained strength last fall after CHERRY BOMBSwent on tour with STONE SOUR.
Last night, Taylor took to his Instagram to post a photo of Dove, along with the caption: "She is the reason I'm happy after being lost for so long. She is a million things… and that one thing. She is my everything. And I'm so proud to be hers. The Blood in my Love. My Queen. Mi Rojo Mundo"
Almost simultaneously, Dove uploaded an Instagram picture of Taylor, apparently shirtless and lying in bed, and included the following message: "He is my King. My best friend. My World. He's the man who has shown me a love I never thought was possible. His energy is warm, his heart is as big as the sun, and every single day I get to walk this earth by his side is a gift. I live to see his smile, and his laugh is my favorite sound. Corey, I love you more than life itself."