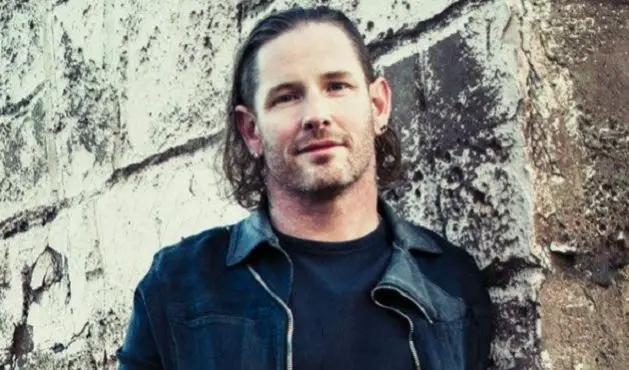 During a recent appearance on  "Offstage With DWP," SLIPKNOT and STONE SOUR frontman Corey Taylor was asked if he finds it true that kids these days aren't interested in guitar-driven music and just want electronic beats.
"I know a ton of younger bands that play their own instruments, that play in-your-face rock," Corey said. "They're rebelling against what the rebellion was against us. So they're going back to basics in a lot of ways.
"Not to toot my son's horn too much, but his band, they're the real deal,"he added. "They were insane. I was at their first show, and there was no sampling, there was no nothing. They just came on and they just punched the sh*t out of the audience for 30 minutes. I was exhausted. They did it all on their own. And I think there's a whole new generation of fans coming up that are gonna do that."
Corey's son Griffin is the frontman of VENDED, which also features Simon Crahan, the son of SLIPKNOT percsussionist Shawn "Clown" Crahan.
SLIPKNOT released their latest album, We Are Not Your Kind, on August 9, 2019 via Roadrunner Records. Album was once again recorded at a Los Angeles studio with producer Greg Fidelman, who engineered and mixed SLIPKNOT's 2004 album Vol. 3: (The Subliminal Verses) and helmed 2014's .5: The Gray Chapter.