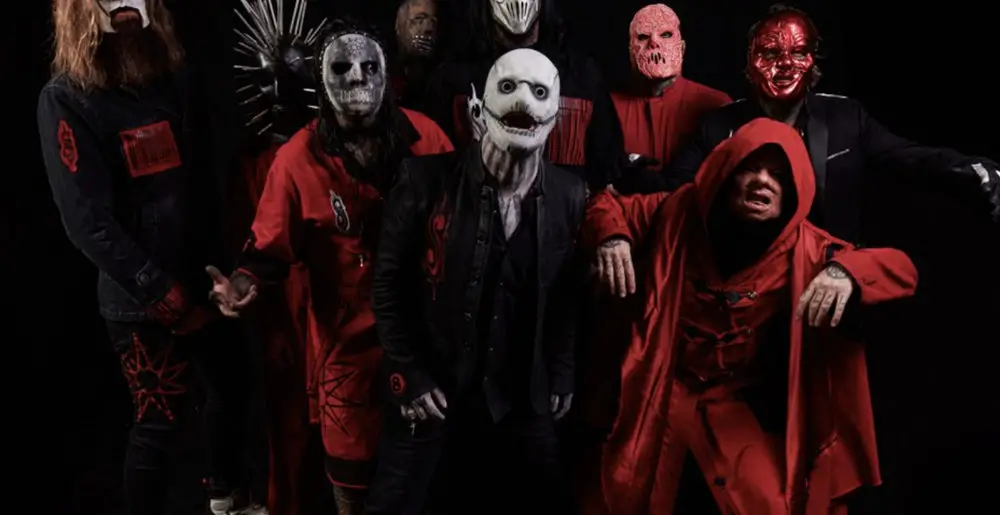 Corey Taylor has offered an update on SLIPKNOT's follow-up to 2019 We Are Not Your Kind during a recent appearance on Eddie Trunk's SiriusXM Trunk Nation With Eddie Trunk.
"The artwork's done," he said. "We just came up with the title. I'm not gonna tell you it right now. But we're really stoked.
"It's really killer, man," Corey continued. "It's darker than We Are Not Your Kind, but there's a ton of melody. I've been telling everybody that it's like a heavier version of Vol. 3. It's got so many textures and layers. The heavy stuff has attack but the melodic stuff you can just sink your teeth in; there's a lot of great melodies and hooks. I'm really, really excited for people to hear it."
SLIPKNOT have recently announced the 2022 iteration of its infamous "Knotfest Roadshow" tour. The trek will take place over two legs, both headlined by SLIPKNOT. The first leg will feature special guests IN THIS MOMENT and JINJER. The second leg will feature special guests CYPRESS HILL and HO99O9.
The first leg of the 38-date tour, produced by Live Nation, kicks off in Fargo, North Dakota on Wednesday, March 16 and hits a further 17 cities before wrapping up in Vancouver, British Columbia, Canada on Sunday, April 17. The second leg kicks off on Wednesday, May 18 in University Park, Pennsylvania and hits a further 17 cites before culminating on Sunday, June 18 in Chula Vista, California.
Dates and tickets can be found at this location.