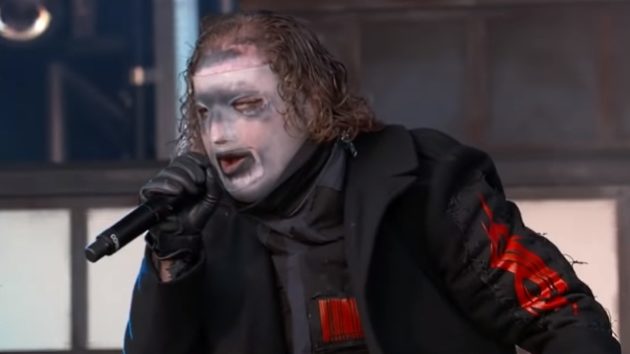 SLIPKNOT frontman Corey Taylor was recently interviewed on Colorado's 95 Rock radio station.
When asked if he ever feels the "urge" to go back to making the kind of "brutal" music that characterized the band's first two albums, Corey responded: "I'm always ready for that. Sometimes it's harder to push that agenda in the band. I know there are certain people in the band who, they feel like we've already done that, so we're trying to explore other types of music that we can do under that SLIPKNOT umbrella.
"But for me, dude, I'm always ready — I'm always ready to bash my head against something like that," he continued. "I don't necessarily need the tension or the drama, but I'm always ready. Sometimes it's not heavy enough for me, to be honest — it's not dark enough for me.
"But at the same time, it's part of being in a band — you work with what you've got; you compromise; you try to make an environment where everyone is making the kind of music that they all wanna make. But trust me — I'm always ready to bleed for it."
Taylor will release his debut solo album, CMFT, on October 2 via Roadrunner Records.
The first two singles from the record, "CMFT Must Be Stopped", accompanied by a wrestling-themed music video, and "Black Eyes Blue", have been unveiled and can be seen and heard here.