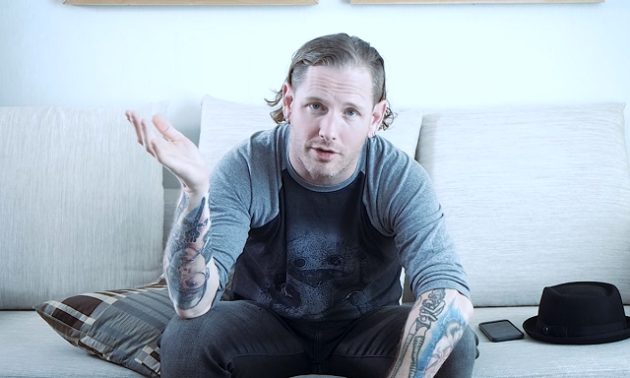 Corey Taylor was asked by Chris Jericho on why Jim Root was fired from STONE SOUR, to which he replied (as transcribed by Ultimate-Guitar.com):
"It was tough when we had to make the split. Jim just wasn't happy. Unfortunately, we kinda had to pull the trigger on it. Sometimes you just know.
"It was difficult, and awkward – it kinda still is. I try to respect him as much as possible, but I feel like it's worked out for both of us, because he was always much happier in SLIPKNOT. And it's opened us up a lot for whatever reason, so… we all love him, and wish him nothing but the best. Hopefully he feels the same way for us."
The new STONE SOUR album "Hydrograd" , rocketed onto the charts this week, debuting at #1 on three Billboard charts: Top Current Albums, Top Rock Albums, and Top Hard Rock Albums. "Hydrograd" also debuted at #8 on the Billboard 200, marking the band's fifth consecutive Top 10 debut on that chart.  Furthermore, "Hydrograd" debuted at #5 in the UK (the band's highest debut ever in that country), #2 in Australia (highest debut ever), and was Top 5 in Germany, Japan, and Switzerland.