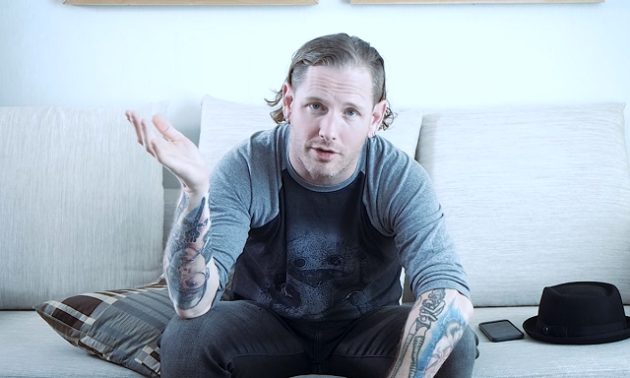 In an interview with Des Moines Register, Corey Taylor discussed the message SLIPKNOT is trying to convey with their latest single "All Out Life."
He said: "People are way too pissed about the wrong things and not pissed enough about the right things.
"[The song sets] the tone for getting people to stand up and go, 'We're not gonna allow this. We're not gonna allow people to run us down for religious beliefs, for the color we are, for what we stand for. For who we chose to love.'
"All of these things. There's nobody doing it, man. Everybody's too worried about their pockets. Everybody's too worried about their paychecks. That was me, basically, drawing a line in the sand and going, 'Guess what? You don't get to do this anymore.'"
When asked to describe new SLIPKNOT music with only one word, Taylor replied: "[It's] gonna be evil. It's going to be ridiculous. Let's put it that way."
Focusing on the creative process, Corey added: "All I was doing was giving and I found myself absolutely, completely tapped. You could see it in my skin. You could see it in my eyes.
"That's basically the journey I'm going to take people on this album … show them what happens to depression when you have no chemicals to fall back on. It's a pretty dark ride."
SLIPKNOT will be embarking on U.S. tour this summer and the band is currently in the studio working on new album tentatively due out this summer.