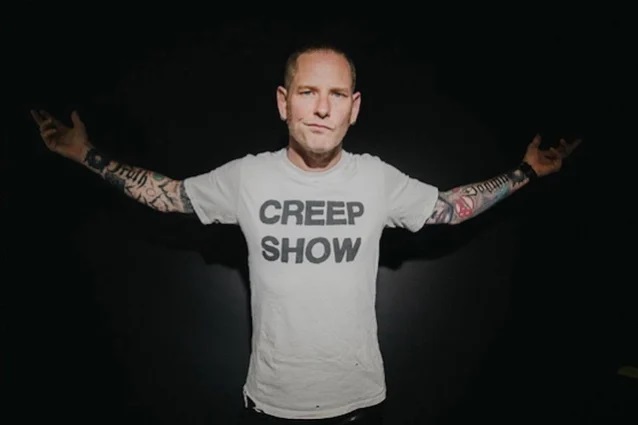 During a recent appearance on "Steve-O's Wild Ride," SLIPKNOT and STONE SOUR frontman Corey Taylor looked back on his drug and alcohol abuse.
"When I was a kid, I was a speed freak," he said. "I did coke, I did meth, I did all that stuff. I quit all that when I was a teenager because I OD'd twice before I was 16. But I quit all that, and I got more into booze — honestly because it was just easy. And my personality is such that I never drank to chill, I just drank to get f*cked up. So it was easy to just stay medicated, especially doing what I do, and to just continue that.
"I found myself becoming very unavailable in my own life. When you're a father — at the time I was married, a long time ago — and I just decided to figure this out. 'This is going to go in a direction that I don't want it to go.' It took a long time to kind of figure out who I was and be comfortable with it again."
When asked about waking up in a dumpster," Corey responded: "That was after I had OD'd. The last thing I remember was I was at a party, this is when I was living in Waterloo, Iowa, I was at a party blacked out, we were all just kind of doing whatever was there. I think my heart stopped, something happened, and my 'friends' threw me away. I think that's what happened, that's the kind of city that that city is anyway. When you come to, I was covered in my own blood.
"I pulled myself out of the dumpster — I had no shoes on, and there's that moment where you don't really remember how you got there. And I had to walk, I was 12 miles away from my house. I walked all the way back, and as I was walking, it was starting to come to me. And within a week I moved out of Waterloo, I moved to live with my grandmother in Des Moines."
Corey Taylor released his debut solo album, CMFT, in October via Roadrunner Records.