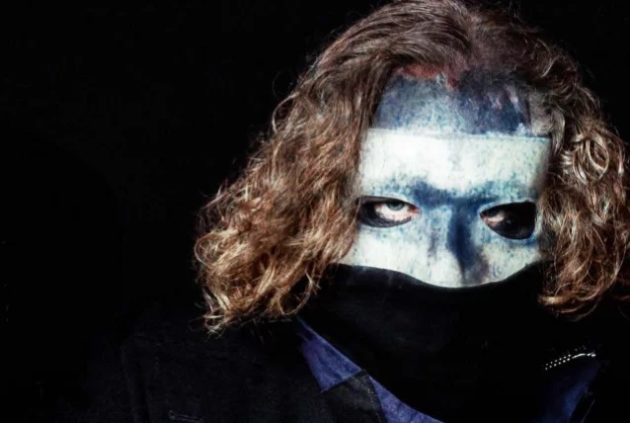 During a recent appearance on 95 Rock, SLIPKNOT and STONE SOUR frontman Corey Taylor was asked whether "is there something on that musical bucket list that you haven't done yet?"
"Oh man, I don't know. Musically, I mean, I'm pretty fortunate, I've really gotten to cross and do a lot of stuff and cross a lot of stuff off my bucket list," Corey responded. "This album [Taylor's upcoming solo album, CMFT] is really good in that. Maybe there's just a handful of people I would like to work with, but other than that, I think maybe just keep doing it for the right reasons.
"I'm not sure. I do know that I've got enough material for three more solo albums — even if I didn't write anything new for the rest of my career, I still have enough stuff for three more albums, solo-wise," he continued. "So that's something I want to explore and see where I can go musically and do that, but there's still some stuff I want to do with Slipknot, there's still some stuff that I would love to do with outside people.
"I would love to do something with Eminem, which would be rad, or even Ice Cube or PUBLIC ENEMY, something in that realm," Corey added. "But then also maybe do something, I would like to try something with black metal — would be sick. I don't know, I'm such a weirdo that I don't know, we'll see what happens."
When asked if he ever consider presenting his solo material to SLIPKNOT and STONE SOUR, Corey responded: "Yeah, I tried both. Not only that — I tried giving certain stuff to both bands, and then when that didn't work, I tried to offer some of these songs to other bands to record.
"'Samantha's Gone,' which is a song on the album, I tried giving it to like three different bands to see if they wanted to record it, and everybody passed, so I was like, 'Alright. Well, more for me, dude.'
"And it's such a great party tune," he added. "That song had such a great party vibe to it, that as soon as I started putting this thing together for the solo thing, I was like, 'That has to go on the album. It's just going to make people want to dance, want to sing, want to do it all.'"