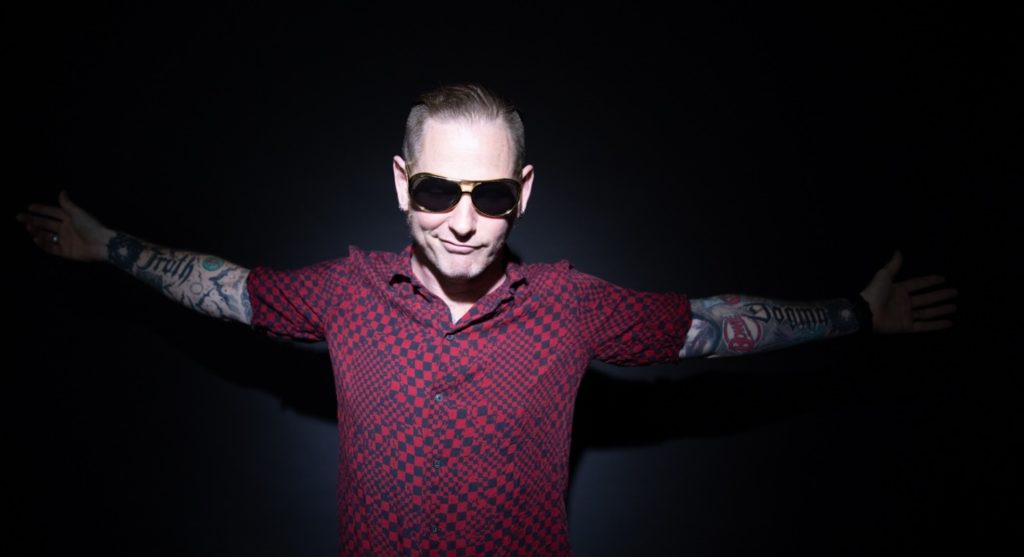 In a new interview with NME, SLIPKNOT and STONE SOUR frontman Corey Taylor spoke about his upcoming solo album, CMFT2.
Taylor promised that CMF2 is "going to be the best rock album of this year, and the next."
"I can't wait for people to hear this album," Corey said. "It chews up that first record and spits it out. It's more dialled-in with everything people expect from me, so it's got hints of 'CMFT' but there are also hints of SLIPKNOT, STONE SOUR and all the stuff I've done in my acoustic shows. It's got everything for everybody. People are going to f**king lose it."
For CMF2, a total of 26 songs were recorded, and the first single, "Beyond," might be released in May, while the complete album is expected to come out in September.
In January, Taylor shared an update about his second solo album. Corey shared a video of him driving to the studio to begin recording the new album, and said the following: "I'm really, really excited. I mean, everything's just bigger this time, man. Everything sounds better; everything's running better; everything's running hot. Instead of where I came from, this is where I'm going.
"Musically, it's harder, it's faster, but there's still tons of stuff from the first album. So, there's elements of SLIPKNOT, there's elements of STONE SOUR, there's elements of CMFT; there's elements of the stuff that I've been doing for years — just, like, cover-wise or whatever, just all the stuff that I've always wanted to do, we're doing that.
"We're just cranking it up and it all sounds so f**king good that I can't even describe to you how stoked I am to be starting on this. And today's the day. Today's the day. Today's the f**king one. So, let's get going.
"Serious as a heart attack, nobody's ready for what they're about to hear," he added. "It's for real. But first, we've gotta record it."