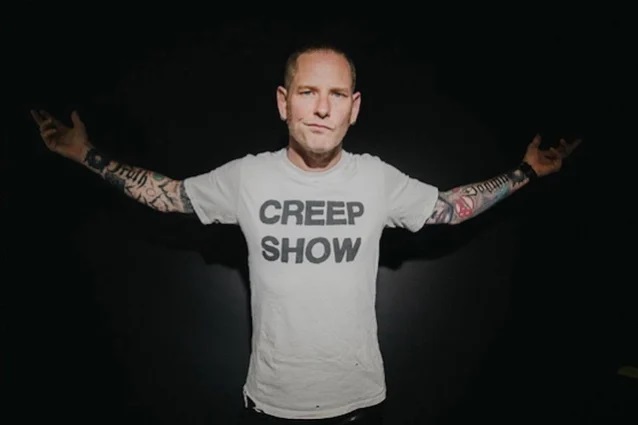 SLIPKNOT and STONE SOUR frontman Corey Taylor is celebrating another year around the sun today with the release of a new animated lyric video for his single "Everybody Dies On My Birthday."
Furthermore, in celebration of his birthday, Taylor has launched a new limited-edition coffee collaboration: CMFT Private Blend. Taylor collaborated with Menotti's Coffee in Venice, California on this unique blend for friends that love darkish roast flavor, with just a hint of excitement peeking around the corner ready to ride a Rainbow In The Dark. Fans can order a 12 oz. bag now at store.thecoreytaylor.com.
Corey commented: "We wanted to create something that gave you that same comfortable and cozy feeling you get from a really good cup of diner coffee after you've been riding on HWY 666."
Corey Taylor released his debut solo album on October 2 via Roadrunner Records.