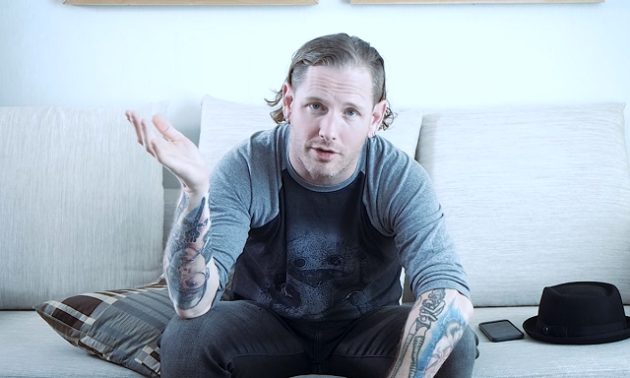 Earlier this week, DISTURBED frontman David Draiman said he "would be honored beyond words" if he could sing the U.S. national anthem at next year's Super Bowl.
"I've dreamt of doing it my entire life," David said in an interview with Loudwire. Been rehearsing it since I was a little boy.
"I love my country, and I would be honored beyond words to have the opportunity to try and inspire, strengthen, and give hope, at a time when we need those things more than ever."
He continued: "Plus… it would be nice to have rock represented on SOME level at the Super Bowl, and to prove to everyone that there ARE rock singers out there who can do the anthem as much justice as ANY pop artists out there, and even possibly take it higher."
Now, SLIPKNOT and STONE SOUR frontman Corey Taylor shared his opinion on his social media supporting Draiman and also slamming NFL for not choosing rock and metal acts to perform at Super Bowl.
It's long overdue for rock and metal to be represented at the Super Bowl," Corey wrote on his Twitter. "Let's make our voices heard in support of our brother David Draiman of DISTURBED and let the NFL know we want him to sing the anthem.
Last month, TWISTED SISTER frontman Dee Snider has slammed NFL for choosing hiring Jennifer Lopez and Shakira to perform at Super Bowl halftime.
After NFL broke the news, Snider took to his Twitter to voice his displeasure.
He wrote: "WTF!? @shakira and @jlo for this year's @nfl halftime show!? Once again the great heavy music that rocks the stadiums week after week, game after game is completely ignored. I guess we don't shake our a—s enough!!"
Back in February, he also posted: "Hey @NFL! Your go-to songs at EVERY game are metal: Enter Sandman, Come On Feel the Noise, Thunder, Crazy Train, We're Not Gonna Take It, We Are the Champions, Final Countdown, I Wanna Rock, We Will Rock You, Welcome to Jungle. NONE of those bands have EVER played half-time show!"