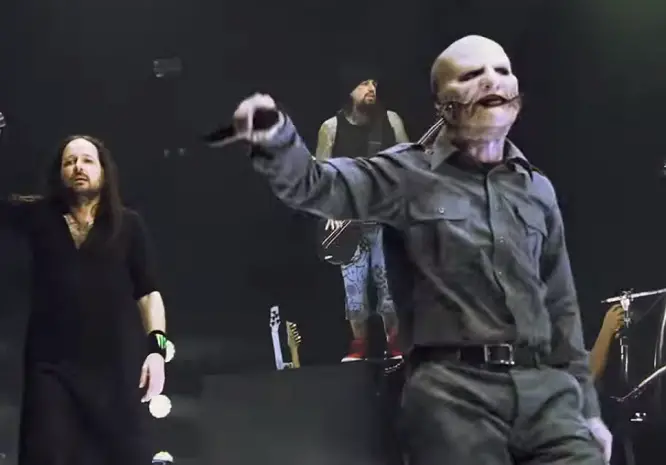 In a new interview with U.K.'s Metal Hammer magazine, KORN guitarist  James 'Munky' Shaffer has revealed that SLIPKNOT frontman Corey Taylor will guest on new KORN's upcoming album.
Shaffer says: "We have Corey singing on one track and it's going to be a fan favourite because he really lets loose. On a heaviness scale of one to 10 with 10 being the 1994 self-titled, this album is a definite nine."
The as-yet-untitled record is expected to be released later this year and Shaffer says the band are working like "a well-oiled machine" since the return of Brian 'Head' Welch in 2013.
Shaffer adds: "When Head came back to us on the last record, it was our way of getting the wheels greased. Now everything is well-oiled and the machine works really well.
"When Head and I start writing riffs together, we have this endless stream of creativity – we're like KORN's yin and yang."
KORN's latest album, The Paradigm Shift sold 46,000 copies in the United States in its first week of release, and debuted and peaked at No. 8 on the Billboard 200, making it KORN's twelfth studio album to peak in the top ten.