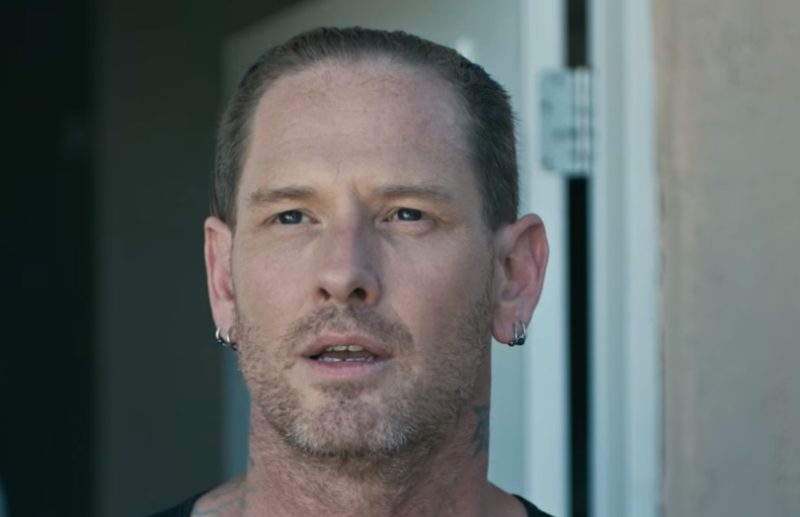 SLIPKNOT and STONE SOUR frontman Corey Taylor will be starring in a new horror movie Rucker, which is currently in post-production.
Rucker is described as a genre-bending terror film about a serial killer trucker who attempts to salvage family relationships. Olympic College film professor Amy Hesketh serves as the film's director and fellow OC professor Aaron Drane produced the film. Both are credited with co-writing the screenplay.
Taylor portrays the titular character's trucking buddy. Taylor had previously appeared in the film Fear Clinic, which was written and produced by Drane.
 Corey said of how he ended up involved in Rucker: "It was as easy as Aaron reaching out to me. He and I worked together on Fear Clinic, and apparently I left a lasting impression. He sent me Rucker and we were able to make the time work, and it was boom, boom, boom — the rest is history."
SLIPKNOT's "Unsainted" single was recently certified gold by the RIAA (Recording Industry Association Of America) on October 7 for accumulating 500,000 certified units.
One equivalent song unit is equal to a single digital song sale, or 150 on-demand audio and/or video streams, according to the RIAA.
"Unsainted" is taken from SLIPKNOT's latest album, We Are Not Your Kind, which was released on August 9, 2019 via Roadrunner Records. Album was once again recorded at a Los Angeles studio with producer Greg Fidelman, who engineered and mixed SLIPKNOT's 2004 album Vol. 3: (The Subliminal Verses) and helmed 2014's .5: The Gray Chapter.
We Are Not Your Kind sold 118,000 equivalent album units in the U.S. in its first week of release to land at position No. 1 on the Billboard 200 chart. Furthermore, the album made an impact worldwide with No. 1 debuts in the United Kingdom, Mexico, Australia, Canada, Japan, Ireland, Belgium, Portugal and Finland, as well as Top 5 debuts in Germany, France, Norway, Italy, Austria, Sweden, Switzerland, The Netherlands, Poland, Spain and New Zealand.