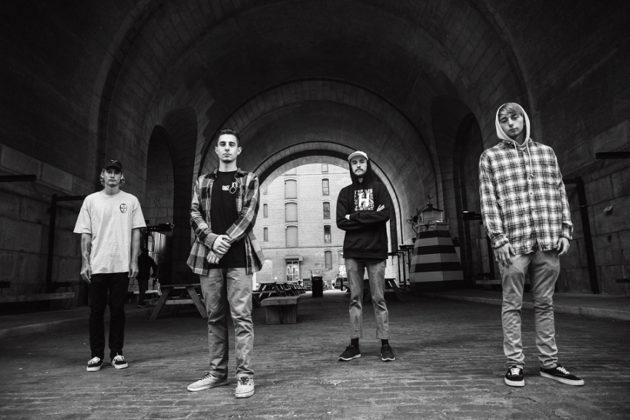 Post-hardcore act COUNTERFEIT CULTURE has released their second single, "Apothecary" featuring Ricky Armellino of This Or The Apocalypse. The new lyrics video talk about the purpose of the band's message and the severity of domestic abuse, which is a reoccurring theme in the group's newly announced, debut EP, "Deathwish", which is set to release August 1st.
Vocalist Nick Broglio commented: "Each of our music videos/songs have a message pertaining to an issue in society, (drug abuse, domestic abuse, etc), and our vision is to be more than just musicians, we want to be activists. The four of us want to help shift focus onto more important issues and prevent further damage to those who are lost or unheard,"
In early 2017, the quartet went into the studio with Armellino (This Or The Apocalypse, Currents), who produced and engineered, what is now "Deathwish". Mixed and mastered by Taylor Lawson (Periphery, Darkest Hour), the group shows promise with more to come after the release of this three track EP. Pre-orders are available here.
Broglio continues: "This EP has been a very emotional release for us. The feelings that went into each song have come from experiences in our lives and in the lives of people around us. Our goal is to portray those difficulties that we and others face in an attempt to shed light on real-life issues in society"
"Deathwish" Track List:
1. Apothecary
2. Second Soul
3. X