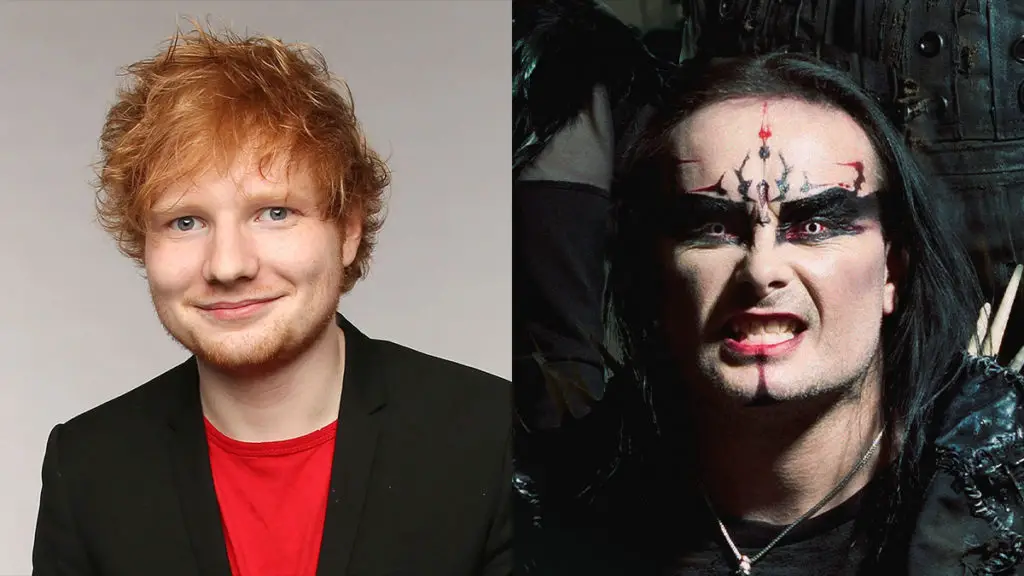 In a new interview with Consequence Of Sound, CRADLE OF FILTH mainman Dani Filth said that band is "looking at some options" to incorporate Ed Sheeran into their music. Filth adds that it'll certainly be a challenge, but one that's worth exploring.
Dani said: "Ed's expressed a desire to be part of a song, and we're currently looking at some options, and that's about as far as it's got. He did invite me up to his house — he doesn't live very far from me, probably 18 to 20 miles from where I live."
"The thing that interests me, if we would undertake [the collaboration], the juxtaposition between what we do and what he does. I think it's a bit of a challenge to undertake."
Sheeran, who has a new song with BRING ME THE HORIZON due out this Friday, previously revealed that he is "not opposed to creating" death metal record.
"I was really into death metal as a kid," he said in an interview with The Sun earlier this year. "I listened to CRADLE OF FILTH and SLIPKNOT and all that stuff. I'm not saying I could ever step into that world. I learnt all those riffs on guitar as a kid. That's something I've never thought about doing — but something I would not be opposed to creating."