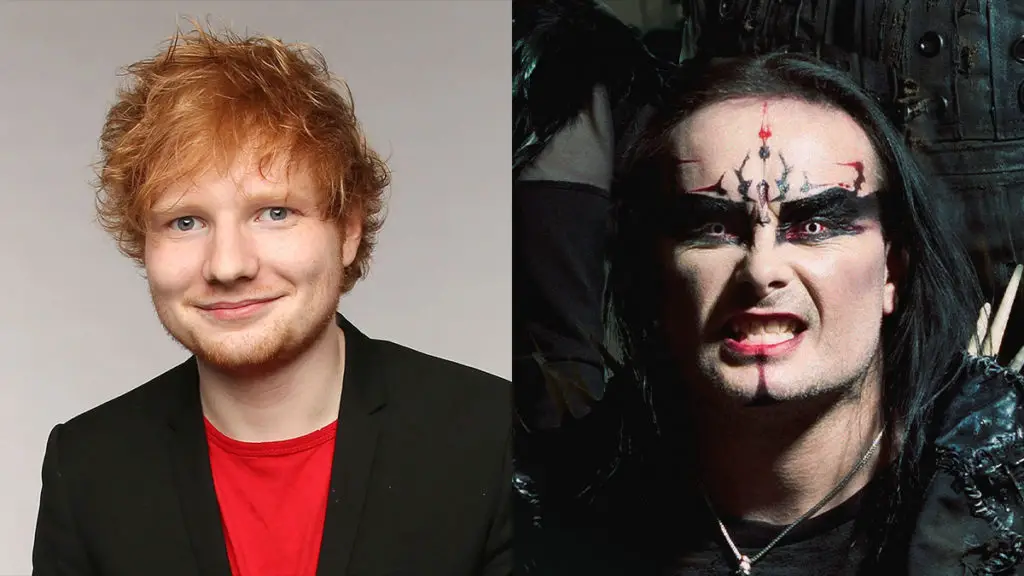 In a new interview with Knotfest, Dani Filth revealed that CRADLE OF FILTH's collaboration with Ed Sheeran is in the works.
"We still have yet to finish our song with Ed Sheeran," Dani says. "He's done some of it, but then he had a baby, and then he got obviously sidetracked with that and doing whatever Ed does, which is play massive shows around the globe. He's not at our beck and call. But he is gonna finish it, he assures me. Actually, I spoke to him quite recently."
As for when CRADLE OF FILTH's collaboration with Sheeran might see the light of day, Dani said: "[It will be released] when it's finished. We don't know when it's coming out."
Dani originally broke the news about potentially working with Sheeran at last year's Bloodstock Open Air festival in the U.K. At the time
He said at the time: "I've actually been e-mailing with [Ed]… He actually touched base with me. I've been invited up to his place. Well, he said he could come down to mine, but I pointed out to him that I don't own my own bar or village, and it'd be better if I went there.
"He said he'd do anything. Quite literally. He said he's a massive fan. He seems like a genuinely very nice guy actually."
Sheeran previously revealed that he is "not opposed to creating" death metal record.
"I was really into death metal as a kid," he said in an interview with The Sun earlier this year. "I listened to CRADLE OF FILTH and SLIPKNOT and all that stuff. I'm not saying I could ever step into that world. I learnt all those riffs on guitar as a kid. That's something I've never thought about doing — but something I would not be opposed to creating."