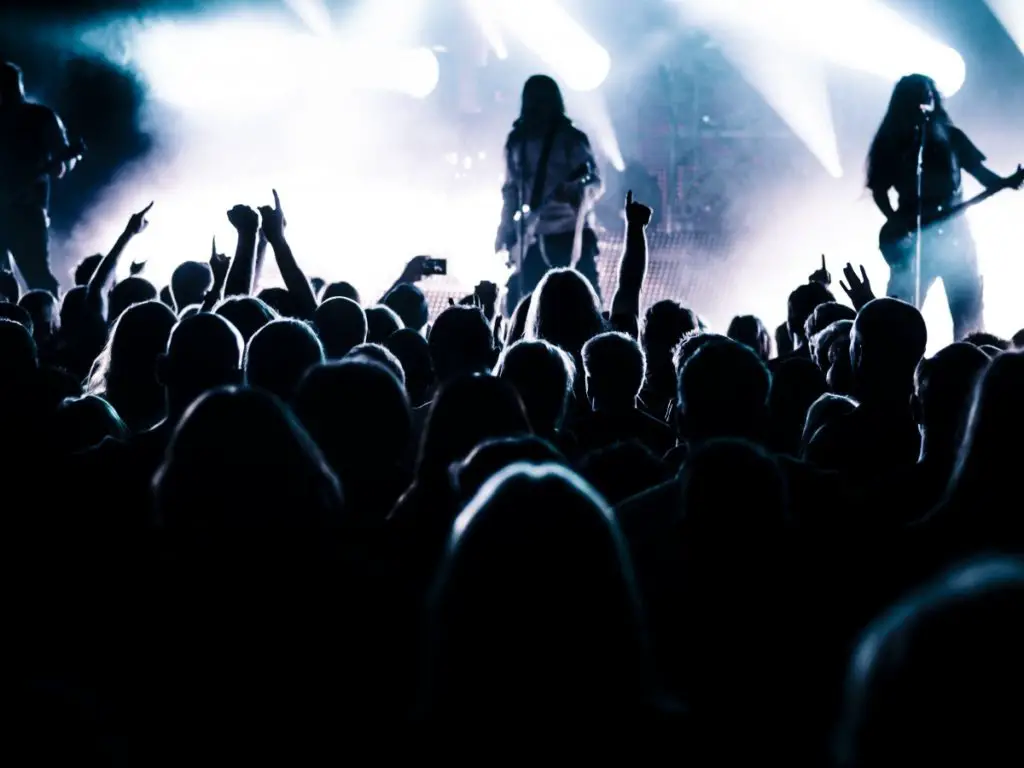 Social distancing norms have kicked in, which does not allow a large gathering of people anywhere. However, if you have still managed to plan a concert and are going to host it in the coming days, then it's a huge opportunity for you to make the most out of it. The audience is going to come to your concert after a whole year, and you have to provide them with the best experience ever.
Before you engage yourself in all the other work, have you thought about how to promote it? Conventional methods like putting up posters and distributing flyers don't work as effectively as they used to. 
So, we believe video marketing can be a great way to promote it. Yes! Video marketing currently stands the best chance of promoting your event, and today we will discuss it. Check out how good-quality videos can help you to promote your concert online in 2021.
1. Visualization at Its Best – 
Brain tends to process anything visual 600 times faster than a normal block of text. Videos are full of so many visualizations, and that is why they can help you connect with the audience.
People can clearly understand what the video is about and other details about the concert. They will be ready to engage with your content more, which is why you will see a surge in the overall response coming from the audience. When people can visualize how the event will turn out to be, they will be ready to buy the tickets and attend the event right away.
2. Social Media Loves Videos – 
When you are going to promote your concert online, you can't ignore the presence of social media. Social media platforms like Facebook, Instagram, YouTube, and Twitter have to be integrated into the overall plan. These are the platforms where you will find a whole lot of people showing their interest in joining your concert.
Videos are the most popular medium of communication on social media. People love to watch and share videos all year round. It has been found that 6 out of 10 people would watch online videos rather than television. 
3. Videos Build Trust – 
Trust is the foundation of any business, and if it's not there, it will be very difficult for you to host the concert. It leads to more sales and conversions over time. The whole concept of marketing is based on creating long-term relationships and trust. So, you need to stop selling blindly and offer the people something valuable.
Videos allow you to do that. You can help the audience to get all the necessary information and show other aspects of the concert very easily using videos. This helps to build confidence and trust among the people. Hence, they feel more comfortable and interested in joining your concert later on.
4. Videos Are Cost-Effective – 
Organizing any concert is packed with huge expenses, right? You need to take care of several things, and if you can save a little bit from the marketing front, what's the harm in that?
Using videos for promoting your concert online is one of the most cost-effective methods out there. You can reach a large number of people without having to do anything but upload the concert video on a social media platform.
To get a higher reach, you can take the help of paid advertising and get even better results. These paid services are also very effective compared to the conventional ways of marketing your concert offline. Save the money here and use it in other aspects of the concert to expect better results.
So, these are the top reasons why we believe you should use concert videos to promote your concert online. You need to use a good and reliable video editor to make high-quality concert videos for the upcoming event.
Things to Keep In Mind When Making Videos
Before you sit down to make concert videos, here are some tips you should follow to create the best concert videos for promotions –
1. Use a Good Editor –
Always use a good-quality video editor. This is a must, and you should not compromise on it. A lot of people use basic video editors, which do not come with a lot of features. This will immediately limit your opportunities to create a more effective video. So, use a well-known video editor and use the different features to create a more astonishing video.
2. Tell a Good Story through the Video –
Take the help of good storytelling. If your promotional video is without a story, then there are high chances that it won't deliver a better ROI. When you have infused storytelling with a good quality video, it is going to boom. People love watching videos that have a story to tell and do not focus on blatant marketing efforts.
3. Videos Have to be Precise and Engaging – 
Attention spans are reducing with every passing year. So you have to be very precise and to the point when you are making a promotional video. Try to keep it short and yet be descriptive. This is a skill you need to learn and use while making concert videos. It will definitely help you attract more eyeballs towards your content online.
4. Background Music Is Must –
Use good background music to make the video more effective and enjoyable. Music helps hook the audience to the video and makes them curious to watch it until the end. Use a relevant music track to couple with the video. For instance, if you plan to host a metal concert, use a metal song to go with the promotional video.
 The Bottom Line
So, these are some quick tips that will help you level up your marketing game in the coming days. Do follow them and attract more people to the concert you will host. Videos are your best bet when it comes to promoting and spreading the word about your concert.  Give your 100% to create and promote the videos and wait to enjoy the superb results!