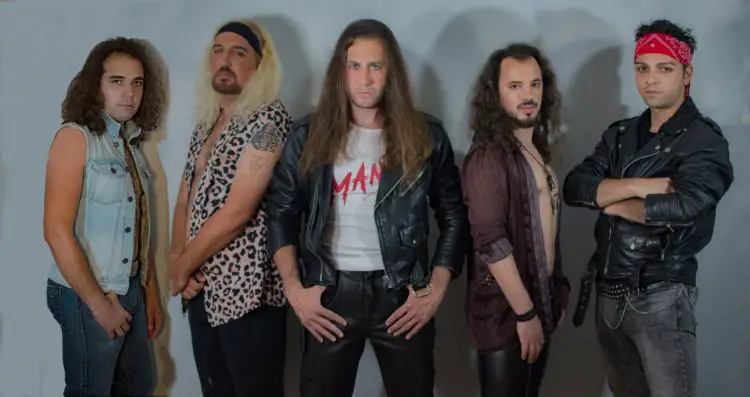 Formed in 2004, CRIMSON FIRE from Athens, Greece, started as a traditional heavy metal band releasing their debut album "Metal Is Back" in 2010. Sharing the stage with bands like Tokyo Blade, Elixir, Heir Apparent, Uli Jon Roth, Demon, Anvil and many others, CRIMSON FIRE built the name of a live act that set the stage on fire. They kept the fire burning with the second album "Fireborn" (2016) and more live shows followed, including an appearance at Trveheim Festival in 2018 along with Q5, Satan and Praying Mantis among others.
Honing their craft through a steady line-up and rigorous work ethics, the band promises a third album that oozes songwriting maturity and focus while delivering a more melodic and hard n' heavy evolution of their trademark sound. Recordings and mixing of "Another Dimension" were carried out at Zero Gravity Studios by Terry Nikas (Septicflesh, Suicidal Angels, Scar Of The Sun, Nightrage). It was produced by guitarist Stelios Koutelis and mastered by Psychon Nyne (Septicflesh). The artwork was designed by Andreas Marschall (Blind Guardian, HammerFall, Gamma Ray, Kreator, Sodom etc.).
A new chapter in the story of CRIMSON FIRE, recommended for fans of Iron Maiden, Def Leppard, Riot, Europe and 80s hard n' heavy!
Read our review here.