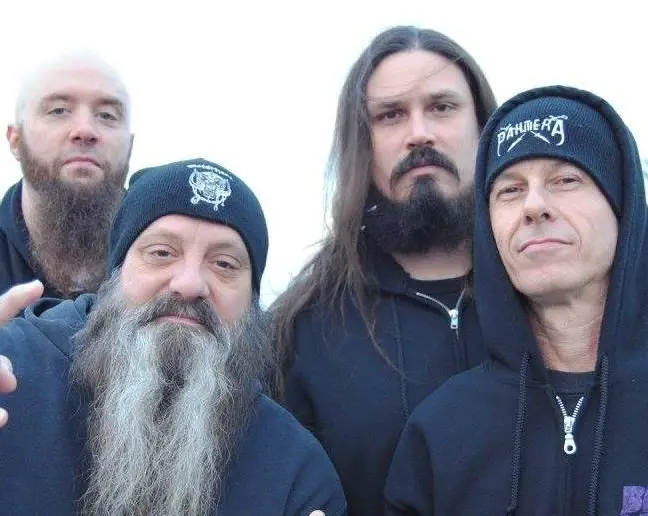 New Orleans sludge metal masters, CROWBAR, who released their latest and highly praised album "Symmetry In Black" in 2014, will return to the European continent for another run of tour dates at the end of April this year!
At some of the shows CROWBAR will be accompanied by no other than doom legends, TROUBLE!
Be sure not to miss them on the road and see below for all dates and details.
28.04.16 – Eindhoven – Dynamo, NL*
29.04.16 –  London – Desert Festival, UK
30.04.16 –  Berlin – Desert Festival, DE
01.05.16 –  Rostock – Mau Club, DE
02.05.16 –  Wiesbaden – Schlachthof, DE
03.05.16 –  Bremen – Tivoli, DE*
04.05.16 –  Essen – Turock, DE*
05.05.16 –  Leipzig – Werk 2, DE*
06.05.16 –  München – Backstage, DE*
08.05.16 –  Hasselt – Muziekodroom, BE*
09.05.16 –  Karlsruhe – Stadtmitte, DE*
12.05.16 –  Montpellier – Secret Place, FR
13.05.16 –  Bilbao – Kristonfest 2016, ES
15.05.16 –  Paris – Le Glazart, FR*
16.05.16 –  Hengelo – Metropool, NL
21.05.16 –  Oslo – Bla, NO
16.05.16 –  Hengelo – Metropole, NL
18.05.16 –  Aarhus – Voxhall, DK
19.05.16 –  Copenhagen – Vega, DK
20.05.16 –  Gothenburg – Belsebup Metal Club, SE
*) with TROUBLE