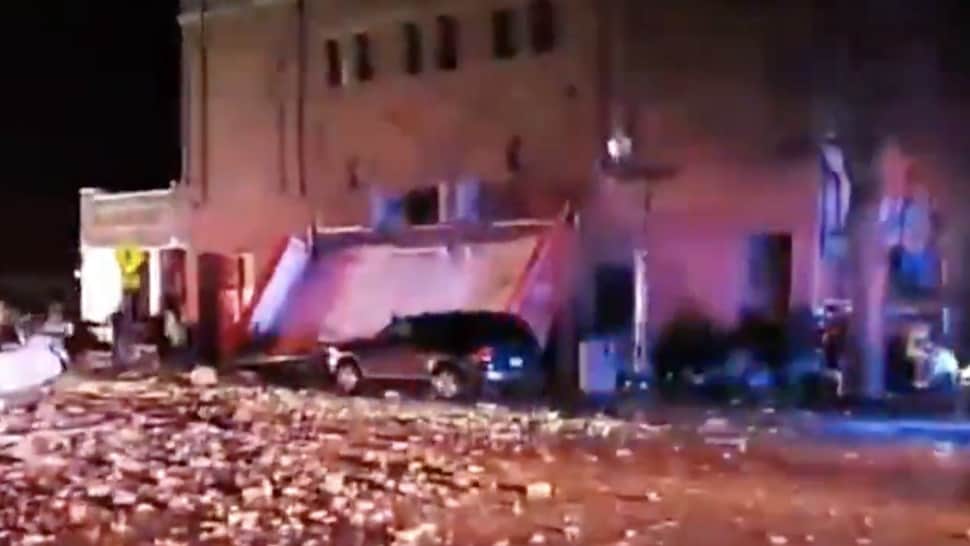 A crowdfunding has been organized for a woman named Michelle was "severely injured" at the Apollo Theater in Belvidere, Illinois on Friday when the roof collapsed during a MORBID ANGEL, CRYPTA, REVOCATION, and SKELETAL REMAINS.
As previously reported, a single individual lost their life, while 28 others were wounded as severe storms with 90 mph winds blew through the area.
Belvidere Fire Chief Shawn Schadle reported that in addition to one person who lost their life, five people were transported to the hospital with serious injuries, eighteen suffered moderate injuries, and five had minor injuries.
MACHINE HEAD shared crowdfunding for Michelle, adding the following message: "HEAD CASES, PLEASE DONATE IF YOU CAN. This woman broke her spine in the tornado tragedy at the MORBID ANGEL/REVOCATION show. The family needs our help, please donate if you can."
You can donate at this link.