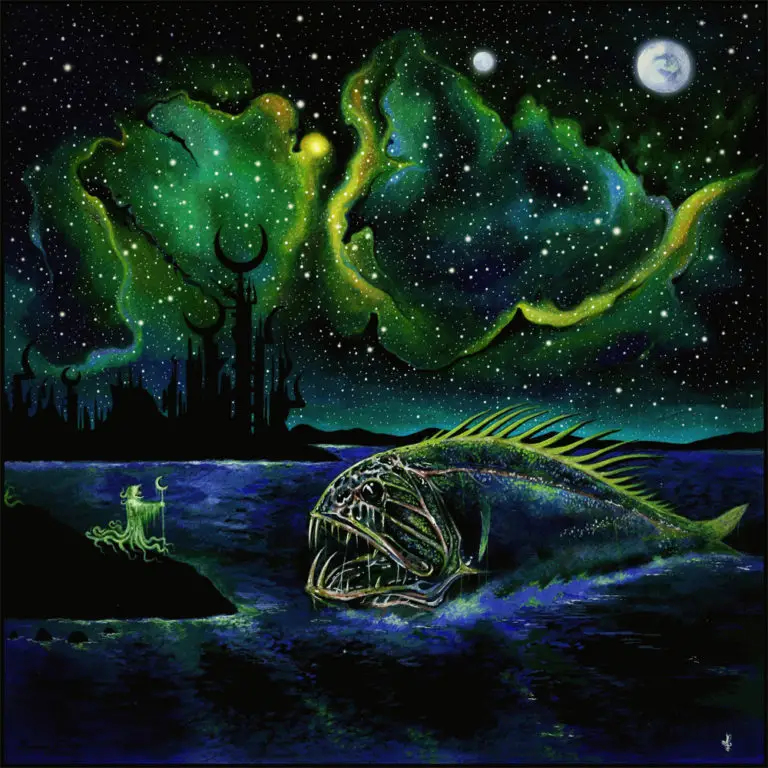 Long are gone the times when ambient music was something easy listening. As things are bound to change as our master Engels says, ambient music has changed violently through the years. Getting used to the weirdest is our motto nowadays. This Cryostasium "Starbound" is weird. But it takes only a while to get used to it and enjoy.
Essentialy, Cryostasium "Starbound" is an instrumental effort with some incidental voices in it. Tracks are of a pure ethereal atmosphere. They are the pure essence of Black Metal. "The Eye" is strong, noisy as true Black Metal should be. The incidental voices are souls in despair. Picture yourself in the void looking to the doomed souls that wander around. That is exactly the idea. The leading idea in "Starbound," unlike their peers, is to make you feel you are into the void. But Cryostasium idea of void is not simple. It is a place of suffering, of wandering and lost souls. Not hell at all. It is something much different. Those souls are condemned to be out of any human contact. They are lost in space. The horror they experiment is absolutely out of the imagination of mortals. So is "Starbound" main concept.
Title track, "Starbound," introduces us to the journey. It is a song that eventually pleases. Its cadence is of a movement that makes you rock. The unexpected cadence marks "Starbound." There are few incidental voices. With less distortion, "Starbound" would be called old school heavy metal. But not "Magnetic," which begins complex, dense. As a matter of fact, "Magnetic" has the incidental voices that give "Starbound" its ethereal atmosphere. "Magnetic" works pretty well with feeling of beinf g lost in the void. Despair is the motto to "Magnetic." The same goes with "Melancholera," which almost seems to be a sequence. Same despair and anger, same desire to escape, to run away.
Cryostasium are a band which work pretty damn well with some unwanted emotions. That is its stapler. "Starbound" is an effort of respect. We must hail it for that.
Track Listing:
Starbound
Magnetic
Melancholera
The Eye
Adventurine
Cryostasium "Starbound" was released on October 16th via Satanah Records.
For more info about Cryostasium "Starbound" click here.
Purchase Cryostasium "Starbound" via Bandcamp.
Watch "Melancholera" video here: