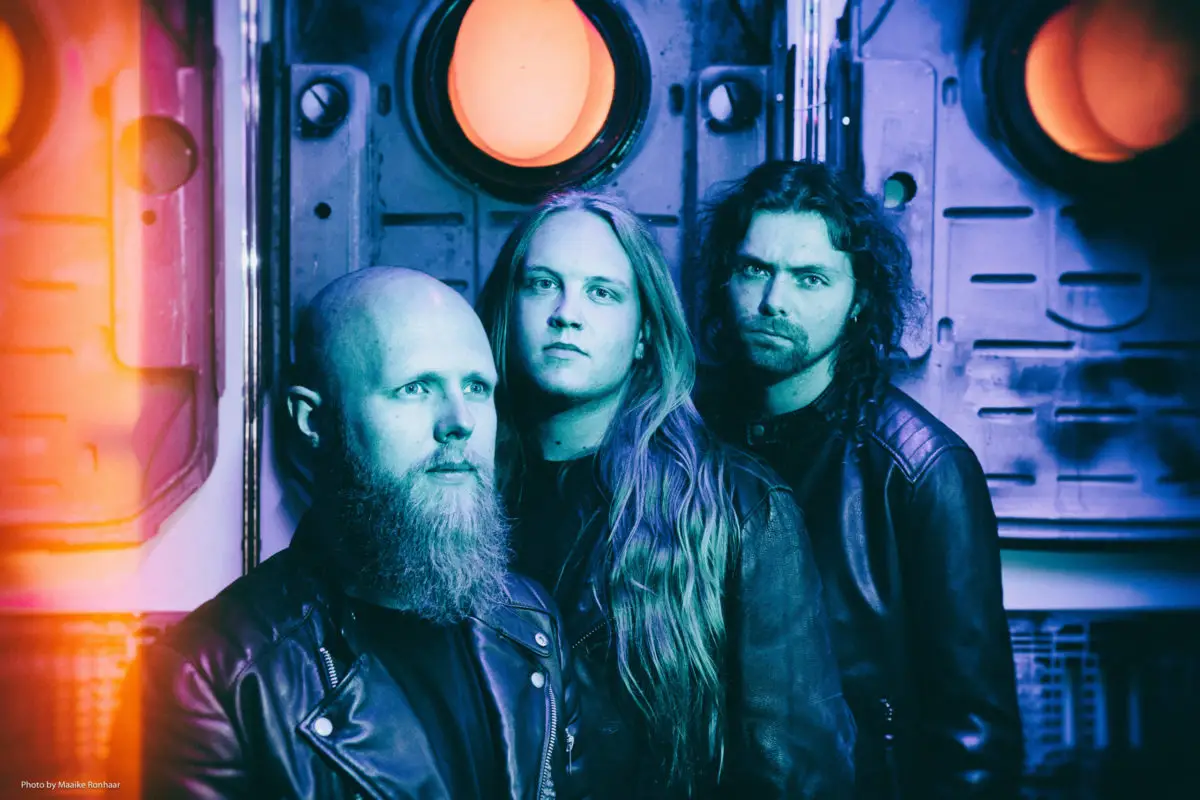 Dutch Metal trio CRYPTOSIS proudly present you the official music video to "Death Technology" taken from their forthcoming album "Bionic Swarm" which is due to release on March 26th. Check out the new music video below!
The band have checked in with the following quote:
"For decades, people have tried to store their deceased bodies using low-temperature freezing techniques. This song is about a person who wakes up from cryosleep in the year 2149 and realizes he is being detained and used as a test subject in a secret lab. The lyrics describe a technology that is very advanced and complex seen through the eyes of the testsubject.

The music is a reflection of that intricate technology. The riffs are built in a technical and extremely fast paced style. Whereas the structure of the song is built in the opposite direction, resembling the old yet simple world that this person is coming from."
Reborn as forward-thinking explorers of the extreme metal cosmos, Cryptosis is what happens when metal is allowed to evolve, to expand and to breathe. An invigorating shot in the arm for the entire metal scene, it's guaranteed that their album is to be one of 2021's most talked-about debuts. Due to be released on Century Media Records, the first chapter in the Cryptosis story will have you gripped from the start.
To celebrate "Bionic Swarm" CRYPTOSIS will play a live stream show at Metropool on April 24th. Make sure to check them out!