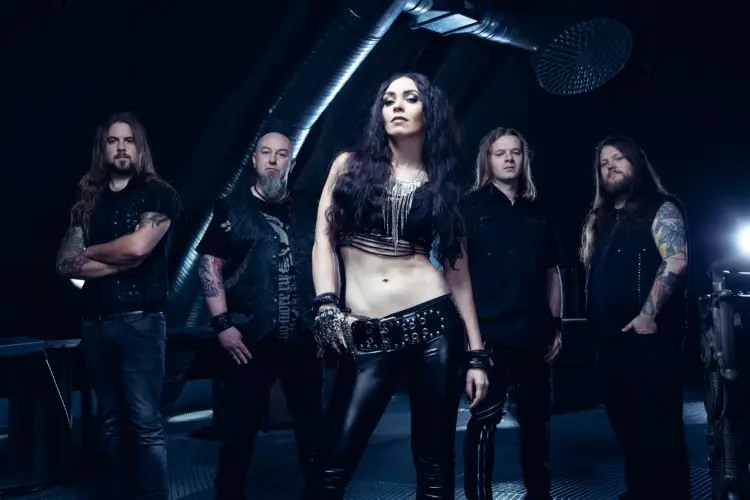 CRYSTAL VIPER are a female fronted heavy metal act from Poland, founded by the singer, guitarist and composer, Marta Gabriel. Regular touring and festival appearances in more than 15 countries, 6 studio albums, and bunch of singles and EP releases the band did since 2007, established their position, and made them known as one of the most hard working and most determined bands of their generation.
While the band is often labeled as an NWOTHM act (new wave of traditional heavy metal), their new album, "Tales Of Fire And Ice", presents a bit different approach. New songs are heavier, more intense, but first of all: more melodic. Can we talk about dark power metal? Probably yes!
The album includes 9 tracks, and both the CD and vinyl LP versions will include exclusive, different bonus tracks. Songs such as "Still Alive" or "Under Ice," based on catchy riffs and choruses that won't leave your head, are the future Crystal Viper concert classics, while power metal monsters such as "Crystal Sphere" or "One Question," shall satisfy the most demanding headbangers, who can't live without the double bass gallopades.
The title of the album refers to the lyrics, that were inspired by legends, mysterious stories and secrets of the world, such as Bermuda Triangle, the Dyatlov Pass incident, alien abduction, or the subglacial ghost mountains of Arctica. The cover photo was taken by the famous Belgian photographer Tim Tronckoe, known from his cooperation with acts such as NIGHTWISH, DELAIN or EPICA.
Read our review here.