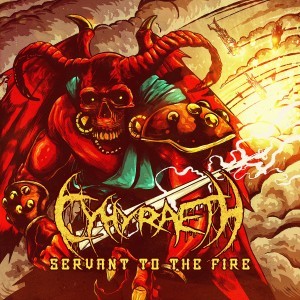 As a melodic death metal band, Cyhyraeth have done an outstanding job with their first full length album "Servant to the Fire"!
The varying vocals combined with the vicious guitars and drums make "Servant to the Fire" an excellent sound that fans of any sort of death metal out there can appreciate and love each and every time they listen to it.
And I personally love what Cyhyraeth did with this album because they put in two tracks that were calmer and slower than the rest but also go very well with all the others which shows how musically talented Cyhraeth is as a band.
"Servant to the Fire" can be bought on iTunes here and streamed on Bandcamp here.
Track Listing:
As The World Burns
Indoctrinate
A Farewell To Harm
Confliction
Mutation
Awakening
Aftermath
Calm Before The Storm
Suffocate
Servant To The Fire
Final Relapse