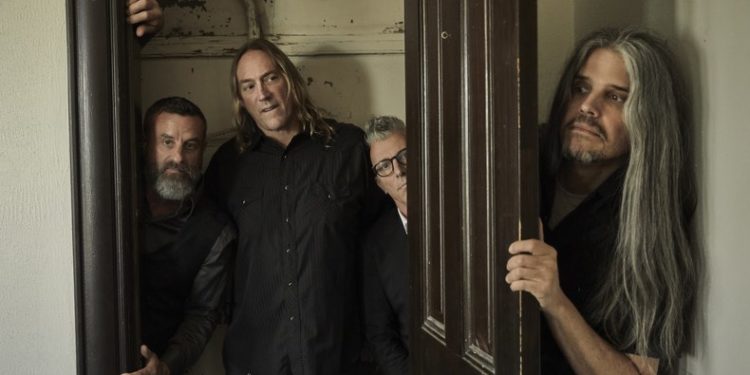 During a recent Berklee Bass Webinar, TOOL drummer Danny Carey said he's hopeful the band will work on new music during the ongoing lockdown amidst the coronavirus pandemic.
He said: "I'm hoping, during this downtime, as soon as we're able, maybe we'll get together — Justin [Chancellor, bass] and I, and Adam [Jones, guitar] — maybe start hashing out some new TOOL stuff in the meantime, maybe write another EP since we're down and we can't do anything else.
"I'm just kind of waiting on that, you know, waiting around but — that's all I've really got going on, you know?"
Last September, Carey told Metal Hammer that the band has "tons of material" for a possible follow-up to last month's Fear Inoculum.
When asked what future holds for TOOL, Carey responded: "It's hard to say. We're going to tour on this probably for two or three years at least, I imagine. It feels like what we've done on every album, and then I guess we'll see where we're sitting after that.
"My hope is we get in and knock out another record," he continued. We have tons of material. It's not going to take 12 years, or if it does, I'll probably be so old I probably can't pick up my sticks any more! But my hope is we'll do another record and just keep moving forward."
TOOL's latest album, Fear Inoculum, was released on August 30, 2019, through Tool Dissectional, Volcano Entertainment, and RCA Records. It is the band's first album in 13 years, due to creative, personal, and legal issues band members encountered since the release of 10,000 Days.