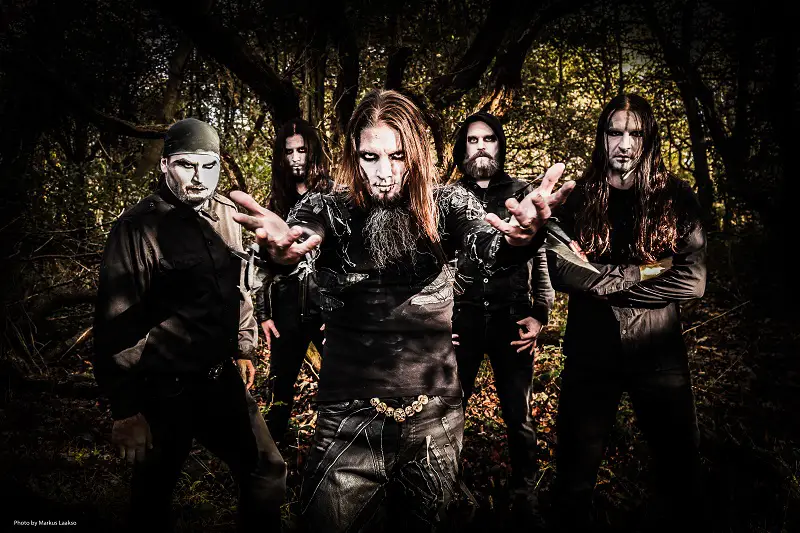 Venerated black metal specialists DARK FORTRESS return with a new album, Spectres from the Old World, on February 28th, 2020.
After a six-year gap, Germany's darkest sons continue where Venereal Dawn (2014) left off conceptually, Morean (vocals) explains: "Together with the rest of the human race, the protagonist reincarnated as a disembodied creature of pure light in 'On Fever's Wings', the last song of Venereal Dawn. The new album attempts to draw a picture of such a mind's perspective on life – reincarnating as pure, massless energy. The narrator has become the fabric of the universe itself. This is where heavy physics and string theory come in."
For a first taste check out a semi-static clip for the song "Pulling at Threads" below.
Morean further elaborates on "Pulling at Threads": "As mankind's destructive tendencies start turning on itself, the subdued world around it breathes a sigh of relief. Humans erect monument after monument to their own greatness, but fail to see the erosion caused by their own greed, jealousy and small-mindedness. Nature leans back and watches as the human empires start crumbling from within. Thus, as one tiny thread that keeps civilisation together after another breaks and disintegrates, the problem starts solving itself."
Spectres from the Old World is more direct, more aggressive than its predecessors. At no time in DARK FORTRESS' history have they reached so far out into the darkness, only to find the domine of astronomy non-existent, the end merely an end. Recorded, engineered, mixed, and mastered by V. Santura at Woodshed Studios throughout 2019, Spectres from the Old World marks an important milestone in DARK FORTRESS' journey along actual and spiritual left-hand paths.