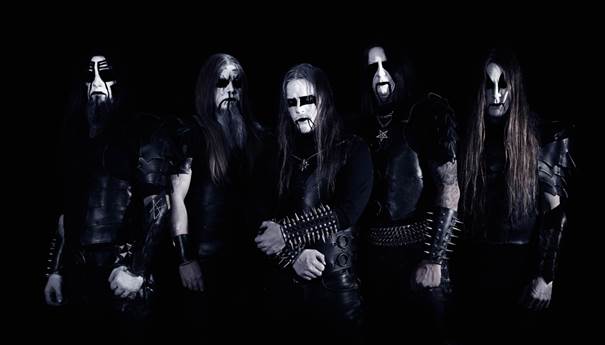 Six years after the release of their latest album, DARK FUNERAL will finally release their new album on June 3rd, 2016 via Century Media Records.
"Where Shadows Forever Reign" is now available for pre-order at CMDistro!
It's available as Ltd. CD Digipak in Slipcase , Jewelcase CD, Gatefold LP and digital album.
The Digipak folds out into an inverted cross and includes a poster which features the cover artwork.
The Gatefold LP will be available in the following vinyl colours:
–      Black vinyl (unlimited)
–      Transparent blue vinyl (limited to 100 copies, exclusively available at CMDistro EU)
–      Clear vinyl (limited to 200 copies, exlusively available at Sound Of Records)
–      Clear-blue-black splatter vinyl (limited to 700 copies, available at CMDistro and Nuclear Blast)
–      Transparent red vinyl (limited to 200 copies, only available in North America)
DARK FUNERAL have recently launched a static video for the title track of their upcoming album. You can see it below.
DARK FUNERAL LIVE:
06.05.2016 – Liljan, Borlänge, SE
07.05.2016 – Incineration Festival, London, UK
03.06.2016 – Metallsvenskan, Örebro, SE
05.06.2016 – Fortarock 2016, Nymegen, NL
17.06.2016 – Graspop Metal Meeting, Dessel, BE
18.06.2016 – Hellfest, Clisson, FR
29.07.2016 – Metaldays, Tolmin, SI
13.08.2016 – Brutal Assault 2016, Jaromer, CZ