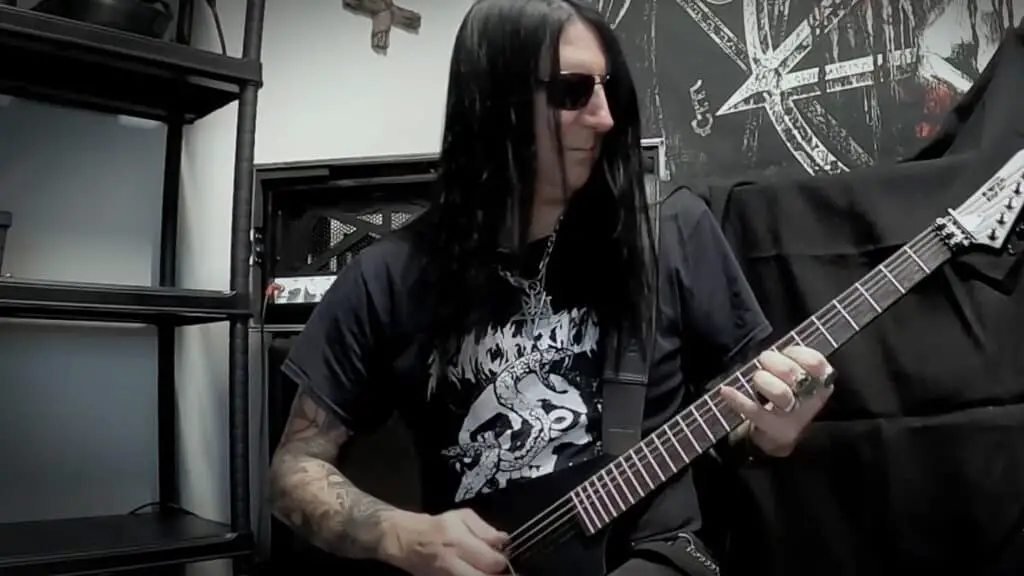 Recently in the metal community, touring and venue merch cuts have been a controversial issue. In an interview with Metallerium, Devin Townsend explained how expensive touring has become and how "very few people are making money off of tours anymore." BAD OMENS also criticised venues for taking approximately 20% of sales from their merchandise.
Recently, DARK FUNERAL guitarist Lord Ahriman voice his feelings on Instagram about how venues are slowly killing the live music scene. He states that many times they leave venues owing more money than their guaranteed payment was even worth. Merchandise sales seem to be where most of the issues arise from according to Ahriman.
"The sad truth is that [Devin Townsend] is right. The venues will slowly kill the live scene with their outragious merch cut. You should clearly be ashame of yourself! Next up for bands will be to start selling merch out from the bus trailer outside the venue, or just quit touring. Id rather do the trailer option though… we gotta keep the scene alive!
He continued: "Just to give you an exemple how crazy it all is, which also explain why the merch prices have gone up so much at the shows. On this tour, there's been a few nights where we have had to pay the venue more for selling merch then our guarantee. And as everyone knows, on this stage merch income usually are the main income/profit for the bands, even more now with all the increased costs (gasolin, flights, visas + more). And with a 20% or more merch cut + tax theres not much left for the bands.
"I could go on forever on this issue but I wont, but I'm sure you get my point. Anyway, I sure hope more bands & fans start to raise up against this bulls**t. It gotta stop!!!"
DARK FUNERAL released their seventh full-length album, We Are The Apocalypse, in March 2022.