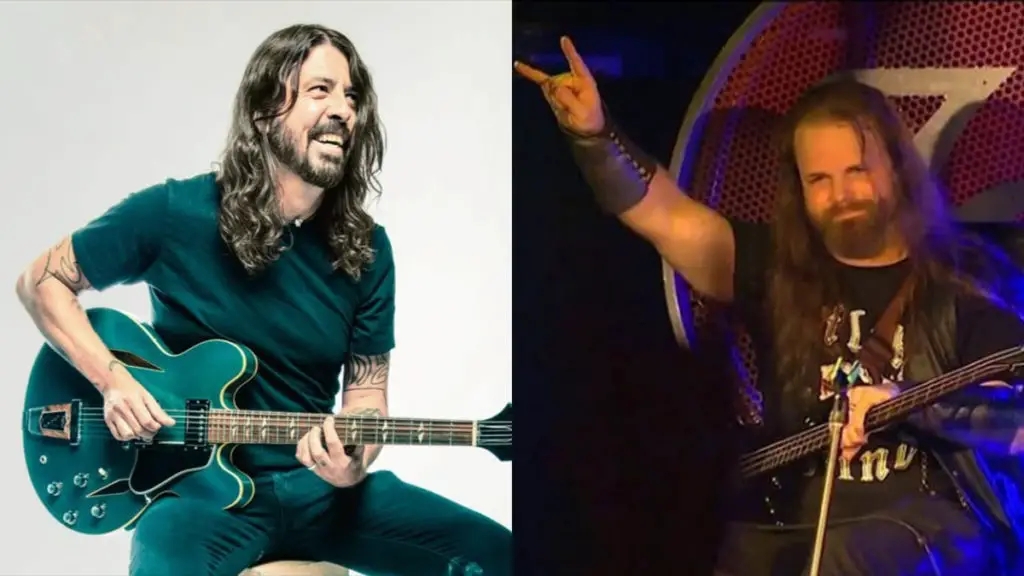 GREYHAWK bassist Darin Wall, who was shot in the leg after confronting the armed individual outside a music venue in Boise, Idaho earlier this month, recently received a stylized stage throne on a loan from FOO FIGHTERS frontman Dave Grohl. It is the very same throne Grohl used after breaking his leg in 2015.
"It was beyond a thrill to sit in Dave Grohl from FOO FIGHTERS throne last night," Darin wrote in an Instagram post. "This whole ordeal has been intense, surreal and humbling. Of course I wish it never happened, and that this bullet was not in my leg, but the love and support the rock and metal community has shown is staggering. Words can't describe how moving this night was. Thank you all!
Incident happened at The Shredder in Boise, Idaho, after the 41-year-old GREYHAWK bassist said he first noticed the suspect, later identified as Ethan Byrd, 26, making threatening gestures at others.
"I don't know if anyone else saw it," Wall told KTVB 7. "I got a weird feeling right away. Sometimes you confront really wasted people, or really drunk, they're really angry and they're shouting and they're belligerent. This guy was really cold, I would say."
Byrd was arrested by Boise police within minutes of the shooting.