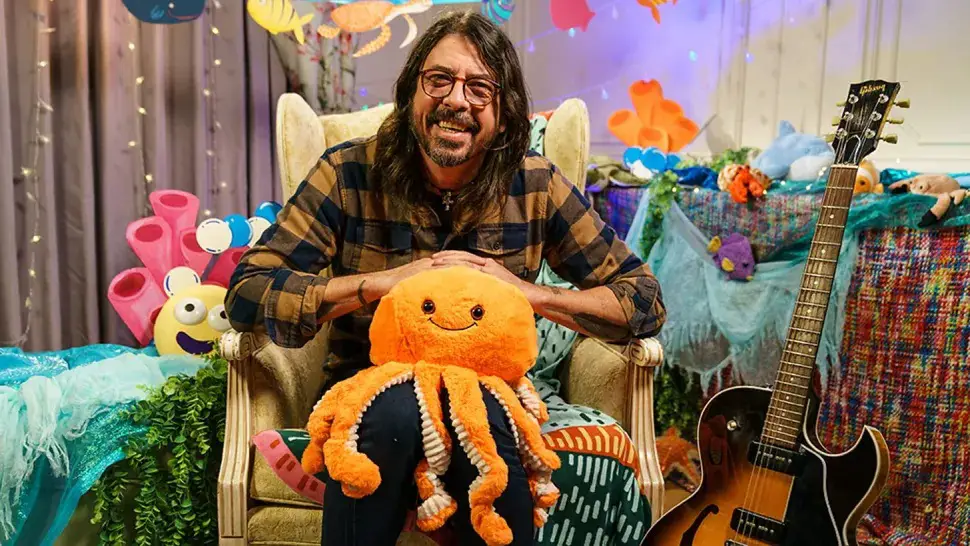 FOO FIGHTERS frontman Dave Grohl will be reading a "magical" bedtime story for the television channel on October 8, based on THE BEATLES' 1969 tune Octopus's Garden, CBeebies has announced.
Grohl comments: "As a proud father of three, I've always enjoyed reading stories to my children. It was a pleasure to read these stories for CBeebies."
The frontman has recorded two stories for CBeebies, the first being Octopus's Garden, illustrated by Ben Cort, which follows a group of children as they adventure through an underwater world.
Description for the story reads: "Based on the lyrics of the world famous BEATLES song, this glorious picture book follows five children on a magical journey through the Octopus's garden. 
"The playful Octopus takes them on a wondrous underwater adventure — riding on the backs of turtles, playing pirates in a sunken city and sheltering from a storm in the octopus's cave."