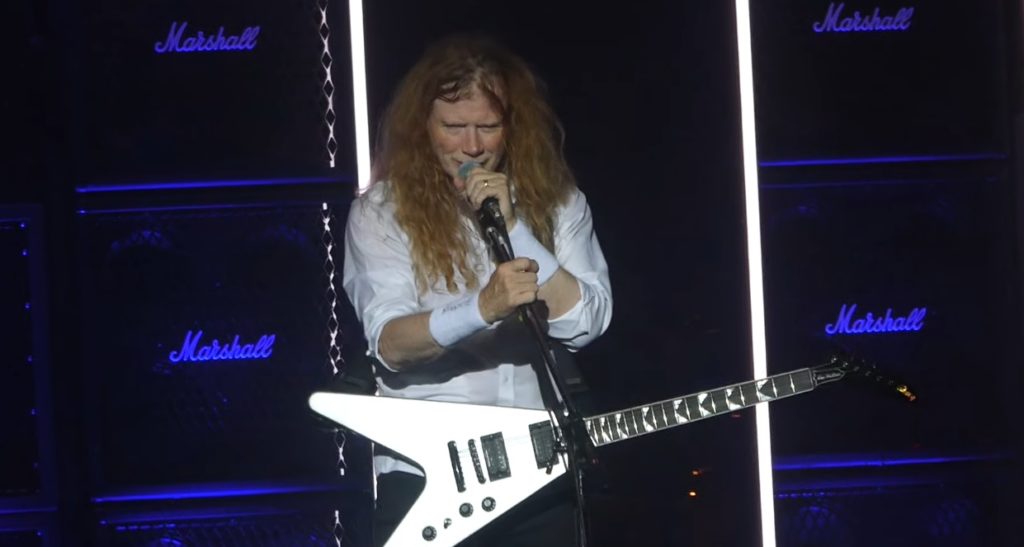 Dave Mustaine has blasted an overzealous security guard at MEGADETH's May 6 concert at the Bridgestone Arena in Nashville, Tennessee.
Prior to launching into the song "She-Wolf," Mustaine said into the microphone: "Hey, Mister Security Dude. You there. Stop interfering with our show. Okay? You don't need to go up on the f*cking barricade and punch the people. Everybody's having fun. Cool it or I'll ask for you to be taken out of the pit. Do you understand me? Do we have a f*cking understanding here? Don't do it again."
He then walked away from the mic for a few seconds before returning and addressing the crowd: "I'm sorry, you guys. It's just I don't want your show to be f*cked with by a bunch of f*cking people that don't know why they're here."
Fan-filmed video footage of the incident can be seen below.
MEGADETH are currently on North American tour with co-headliners LAMB OF GOD along with special guests TRIVIUM and IN FLAMES. Remaining tickets and dates for "The Metal Tour Of The Year" can be found here.