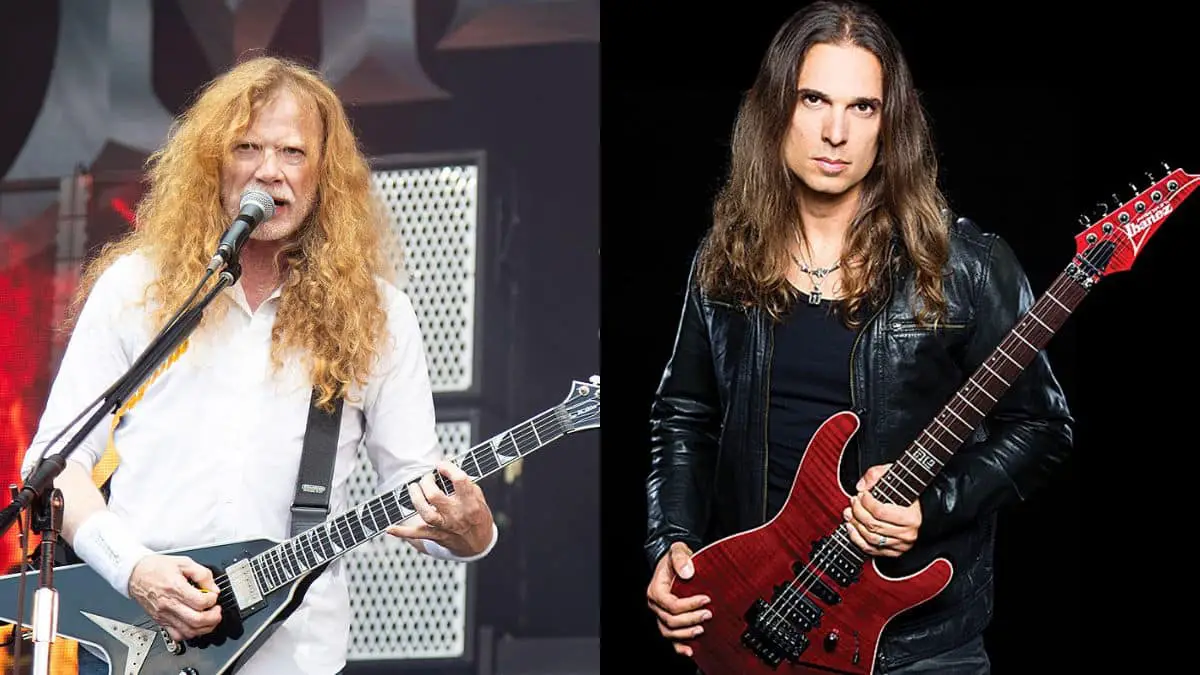 MEGADETH mainman Dave Mustaine enthusiastically praised Kiko Loureiro's contributions to the group and his abilities as a guitarist while clarifying why Marty Friedman was "not great for MEGADETH" despite being a "superb guitar player."
During a recent interview with Guitar World, Mustaine explained why the current era of MEGADETH is the best one, saying: "If I'm being completely honest, Kiko, Dirk [drummer, Verbeuren] and James [bassist, LoMenzo] are the most pleasant people I've ever been in a band with.

"They work hard, aren't money-driven and live to play. There have been a lot of people in this band, and I've dealt with a lot of a**holes. Not everyone can handle this level of exposure. Not everyone shares my vision. But I'm not bullsh*tting you when I say that MEGADETH, as it sits right now, is the best it's ever been in 40 years."
"This is the best group of people I've ever worked with," Mustaine continued. "When I first heard Kiko play, I was enthralled. MEGADETH has had guys like Jeff [Young] and Marty [Friedman], but Kiko is the best we've ever had. I don't say that because Kiko is in the band now; I say it because it's the truth. Kiko is the best guitar player out of all of them. When Kiko came in, the wounds from my personality conflicts with Shawn and Chris were fresh, and I had this paradigm of how things were, which I knew I needed to change.
"But Kiko and I got along, and I eventually knew he was a good fit, personality-wise. So, I said to Kiko, 'Look, you're gonna join MEGADETH, and your life is gonna change.' And we had Chris Adler helping us on drums, and I hoped he would stay, but he decided to stay with LAMB OF GOD. So Chris recommended Dirk, and I fell in love as soon as he came in. I could tell that Dirk was the sweetest man, a phenomenal drummer and very humble. With that, I told Dirk the same thing I told Kiko when he joined: 'Your life is gonna change, so be ready for it.'"
Marty Friedman recently reunited with MEGADETH on stage as he performed alongside Dave Mustaine & Co. at the iconic Nippon Budokan in Japan. This reignited a connection in their friendship which, according to Marty, was never truly gone.
MEGADETH's 16th studio album, The Sick, The Dying… And The Dead!, was released in September 2022 via UMe.