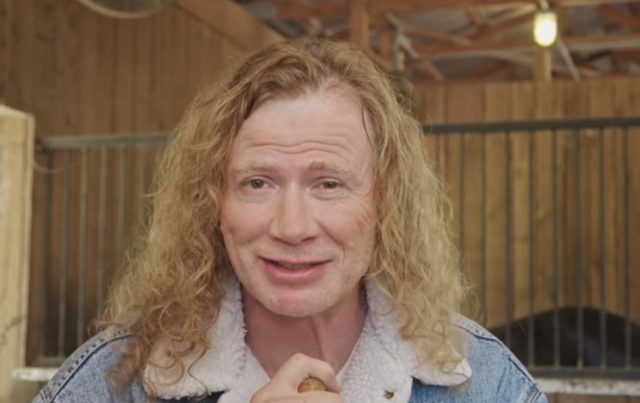 In an interview with The Columbus Dispatch, MEGADETH mainman Dave Mustaine says that it's just a matter of time before he is inducted into the Rock And Roll Hall Of Fame.
"I'm basically in there with the METALLICA thing; that was basically just a diss those guys pulled. But it would nice to be in there on my own two feet. I'm sure at some point it will happen. You can't create a whole frickin' music style and not be recognized for it."
Mustaine also told that he won't be fully satisfied until he has a Grammy with his own name on it.
"As crazy as I am, I was thinking about the Grammy the other day and [how] it was given to MEGADETH," Mustaine said. "I was thinking it would surely be a lot better if it was given to Dave Mustaine and not to MEGADETH. I guess you've got to keep the fire burning."
Mustaine, who was a member of METALLICA for less than two years, from 1981 to 1983, before being dismissed and replaced by Kirk Hammett, was not inducted into the Rock And Roll Hall Of Fame with the band during the April 2009 ceremony at Cleveland, Ohio's Public Auditorium. Despite this, he has found some solace in the fact that he is credited on the first two METALLICA albums and co-wrote half a dozen or so songs with the band which, inarguably, helped launch their career.