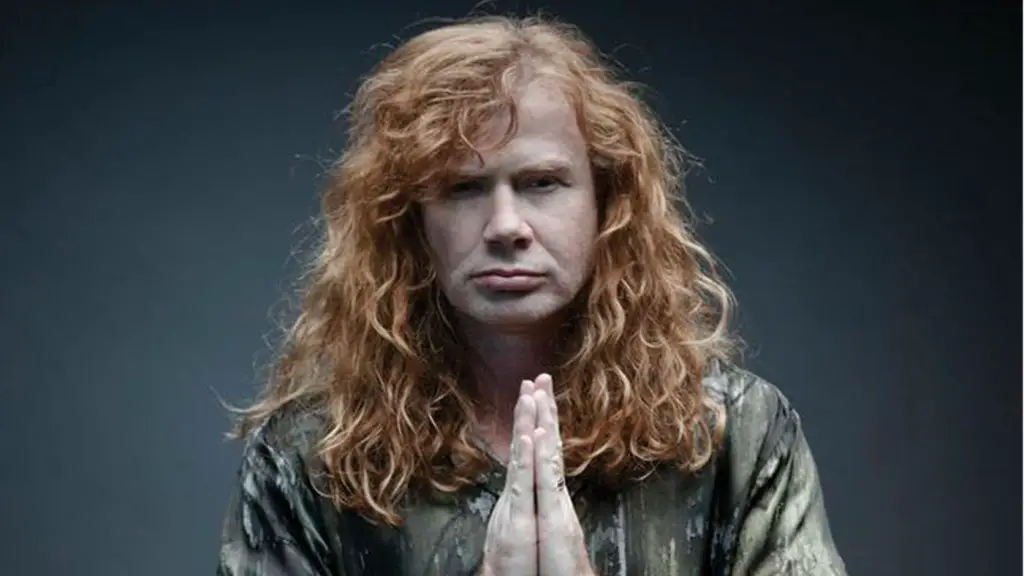 Dave Mustaine discussed MEGADETH's latest album "Dystopia" with The Richmond Register, saying:
"What's cool about this record is that we are doing solos again. We are bringing guitar solos back to metal. Good solos. Memorable solos. Not just screaming, yanking, pedaling and whammy bar stuff."
Focusing on the band's new guitarist Kiko Loureiro, Mustaine added:
"All I had to do was meet him and make sure he wasn't an asshole. I'm talking on the phone and I hear him in the background and I'm like, 'Oh my God.' It was the first time I ever heard him play. I just knew at that moment that Kiko was the last guitar player I wanted to play with because I'll never play with anybody any better. I couldn't be happier. I wish [Kiko] had joined sooner."
With Mustaine and Loureiro on guitars and original bassist David Ellefson back for his 12th studio record with the band, Chris Adler of LAMB OF GOD was brought in to play drums. That combination created an album that finally resulted in an honor that had eluded Megadeth its entire career. In February, the title track "Dystopia" received a Grammy for Best Metal Performance.
Mustaine continued: "We just keep getting closer as players and better as musicians and the songs get more accurate. When we play them live, it's identical to the record, but it has a little bit of that electric energy."
MEGADETH's latest album, "Dystopia" opened with 48,000 copies, marking MEGADETH's highest-charting album since 1992's "Countdown To Extinction" debuted and peaked at No. 2 on the chart dated August 1 of that year. "Dystopia" also logs the group's best sales week since 2007, when "United Abominations" landed at No. 8 with first-week sales of 54,000.