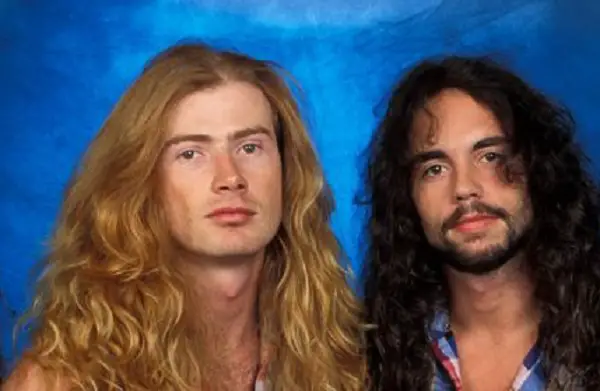 In a brand new interview with Q103Albany, MEGADETH mainman Dave Mustaine has revealed that they're planning to do benefit show for Nick Menza, who passed away on May 21.
He said (watch entire interview below): "It's time for everyone to remember Nick and his legacy and just great performances – tonight we're hoping to do a moment of silence."
Dave added: "We're gonna do a benefit in California – we're working out the details.
"We're hoping to leave an open stage for all of the alumni of Megadeth to come and play with us, so we can help leave something behind for Nick's children, which have been left in a bad way.
"To anyone that thinks that I don't love Nick, [raises middle finger]."
Nick Menza died on May 21, 2016 after succumbing to heart failure while performing with his band, OHM, in Los Angeles.
One person who was present at The Baked Potato last night told Blabbermouth.net: "It appeared to be a seizure but [Nick] stopped breathing. Two patrons took over and began CPR until EMS arrived. EMS worked on him for 25-plus minutes, including adrenaline shots, three shocks and non-stop compressions."
Menza recorded drums on four of MEGADETH's albums "Rust In Peace" (1990), "Countdown To Extinction"(1992), "Youthanasia" (1994), and "Cryptic Writings" (1997).