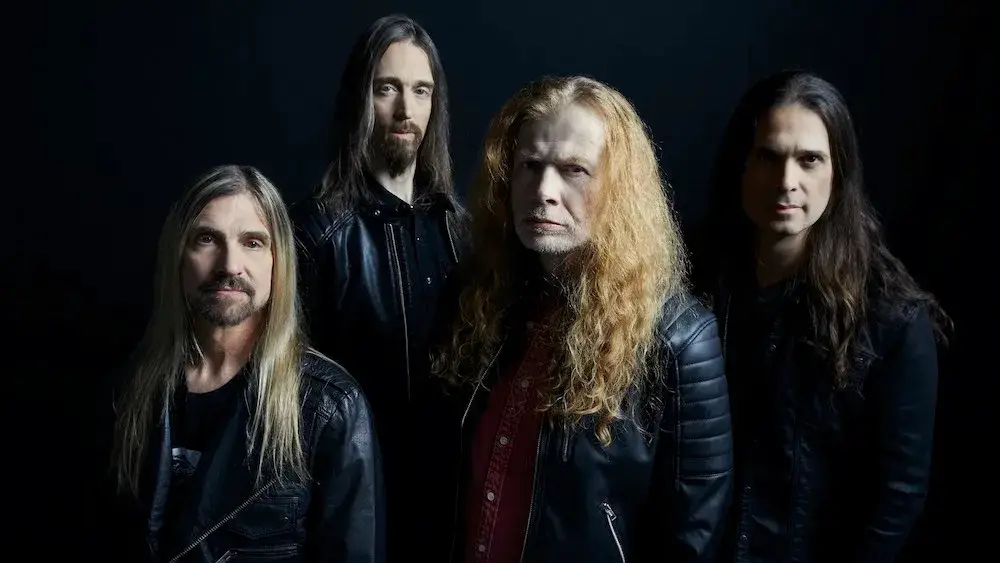 On Monday (February 6), MEGADETH leader Dave Mustaine engaged in a video conversation in which he talked about the group's upcoming worldwide livestream performance, "They Only Come Out At Night," which will be held at the Budokan arena in Tokyo, Japan.
"They Only Come Out At Night" will be streamed worldwide and fully live on Monday, February 27 at 6 p.m. Tokyo time (JST).
When questioned about fans can expect from the livestream, Mustaine said: "Well, we haven't been to Japan for a while, and we obviously proudly are boasting a new lineup. And fans in Japan, they all know Dirk [Verbeuren, MEGADETH drummer] and Kiko [Loureiro, MEGADETH guitarist]. And they know James [LoMenzo, MEGADETH bassist] too; James has been over there with a multitude of different performers. So it's not gonna be like any of us are gonna go and say, 'Hey, look, we're gonna surprise you.' But I think the sum of the parts… this is probably the best-playing lineup that we've had for a long time.
He continued: "Usually when you're out with a new record, the person who's in the band is able to play those songs because they recorded them, but it's kind of hit-or-miss with the other material, 'cause it's not theirs. They're doing the best that they can to kind of comprehend it, and then sometimes they just don't feel like it. I know there's times I've done cover songs of other people, and when it's time to do the solo, if I make a mistake, it's a new solo.
"I think the show that they can count is gonna be 90 minutes of MEGADETH music," Dave added. "We're hoping to play some songs that they haven't heard for a very long time and a lot of new ones they haven't heard at all. And also we're gonna be going to have an opportunity to meet all the fans while we're there. Not all of them, per se — I think it's only 150 of them — but whoever is out in the street in front of where we're gonna be, we'll be able to say hi and wave and all that good stuff."
MEGADETH's 16th studio album, The Sick, The Dying… And The Dead!, was released in September 2022 via UMe.