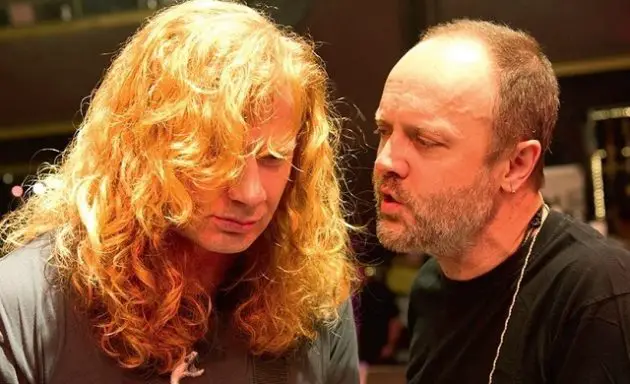 MEGADETH frontman Dave Mustaine commented on the dispute over songwriting credits that apparently contributed to the shelving of the previously announced expanded version of METALLICA's 1982 demo tape, "No Life 'Til Leather".
Last November, Mustaine revealed that he was contacted by METALLICA frontman James Hetfield two years earlier about "officially" releasing "No Life Till Leather" with "27 tracks, pics, the whole enchilada," but Mustaine refused.
He said, "the talks broke down because Lars wanted credit on two songs I wrote every note and word to. I have the texts. I passed."
Now,  Mustaine was asked by a fan on Twitter if the disagreement over song authorship is the reason METALLICA refuses to play any more shows featuring the so-called "Big Four" of 1980s thrash metal. He responded: "Who knows. I ain't giving my songwriting credit to Lars for songs I wrote in PANIC," a reference to the band Dave was in before he joined METALLICA.
Who knows. I ain't giving my songwriting credit to Lars for songs I wrote in Panic. https://t.co/X2Q6oOX9FL

— Dave Mustaine (@DaveMustaine) February 8, 2018