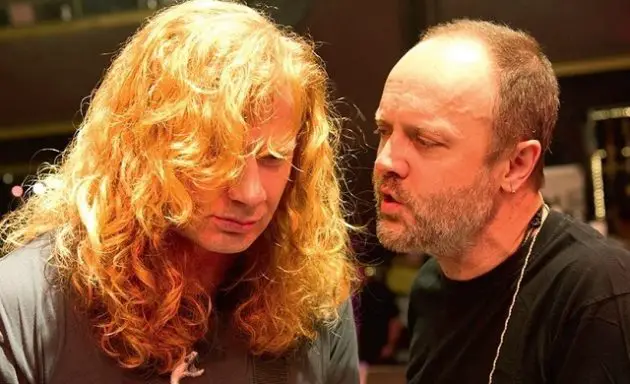 During a June 2018 interview with U.K.'s Kerrang! magazine which has only now been made available online, MEGADETH mainman Dave Mustaine discussed the proposed expanded edition of METALLICA's 1982 demo tape No Life 'Til Leather.
No Life 'Til Leather was released as a limited-edition cassette for Record Store Day in April 2015, available exclusively in independent record stores. It featured artwork copies from drummer Ulrich's own personal copy of the original demo, as well as his handwriting. At the time, the band also promised that expanded editions of the demo, which had never before been commercially available, would arrive on CD, vinyl and in a collector's set.
The seven-song tape was recorded with the first lineup of the band that appeared live as METALLICA, including Ulrich, frontman James Hetfield, lead guitarist Mustaine and bassist Ron McGovney. The original recordings were paid for by High Velocity record label owner Kenny Kane, with a view of making them available as an EP in 1982.
In an interview, Mustaine said that the last time he spoke to Hetfield was when the METALLICA frontman called him to talk about the No Life 'Til Leather re-release.
"He was trying to get me to give publishing over to Lars, despite James and I being the sole songwriters," Mustaine recalled. "Lars wanted a percentage and I just said no. I love James, he's a terrific guitar player, but yeah, I can't do that. The songs are already out there. I'm not going to release something just to have a product to sell — especially if they are perpetuating false information. Lars did not write the songs. It was just me and James. Period."