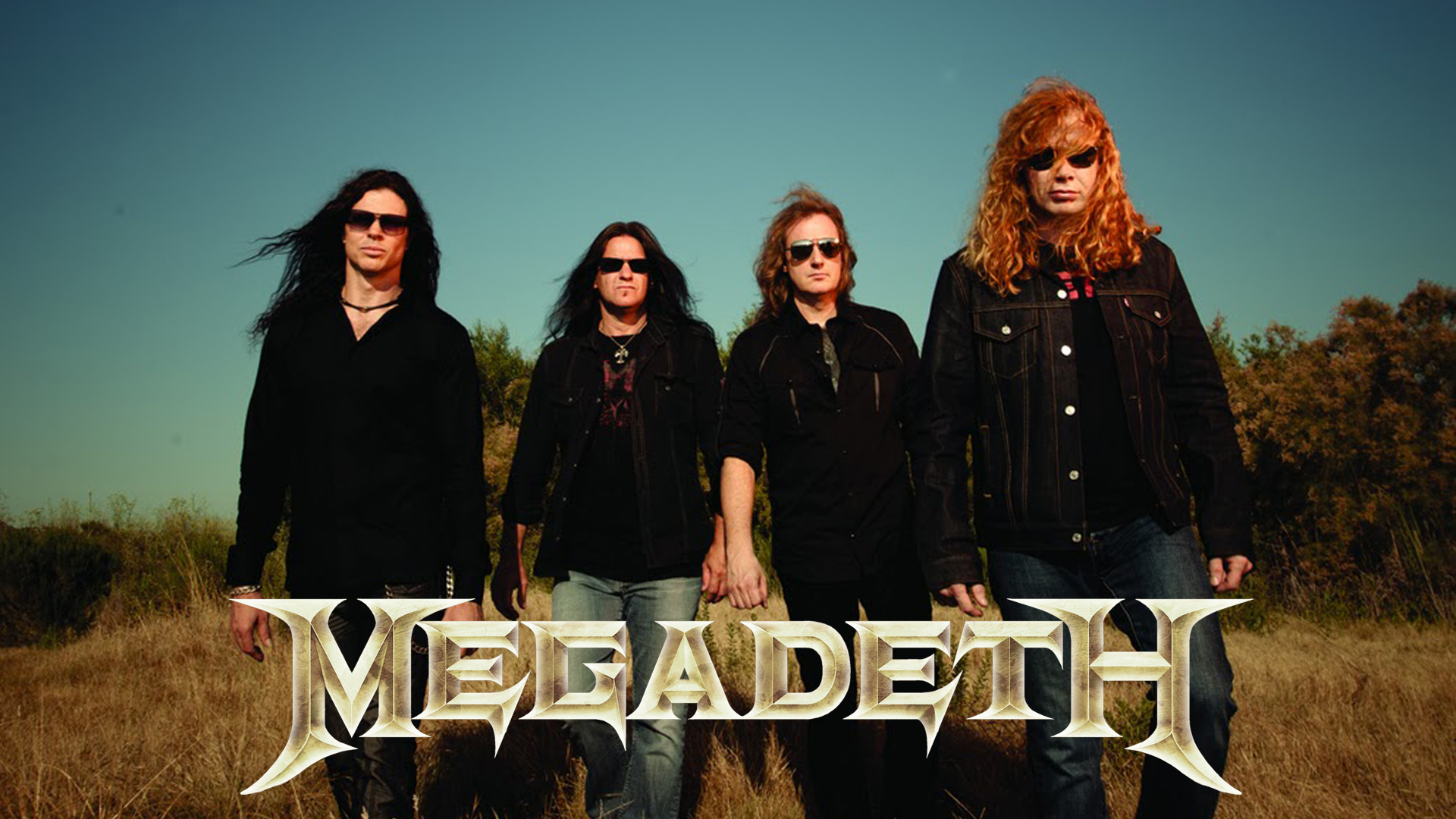 Megadeth's Dave Mustaine recently sat down with Full Metal Jackie for an interview and revealed some interesting information about Megadeth's future recording plans.  Mustaine recently ran into somebody who was a friend of Rust In Peace-era producer and engineer Max Norman who passed along a hello.
Mustaine took that as a cue to reach out to Norman and says he is considering possibly working on a few tracks with the famed producer on their next record.
"Well, we have already started the process of listening to licks and talking to people about working. The funny thing is, I'm not a big believer in coincidence as I think that's just people's way of saying that there's no powers greater than us that help line out our life. I totally believe in destiny. And we just got done doing the VEVO acoustic performance a while ago, and some lady walks by and she goes, 'Hey, Max Norman [mixer of Megadeth's 1990 album Rust In Peace and producer of 1992's Countdown To Extinction and 1994's Youthanasia] says hi,' right as the elevator door closes. I stuck my hand in the door and said, 'What did you say?' 'Max Norman says hi.' 'Max Norman? Max Norman Norman?" 'Yeah.' 'Wow! Wow! Really?' 'Cause we kind of hadn't spoken in… Jesus… forever. So I called him up and said, 'What are you doing? Are you still doing this?' 'Cause he had gotten out of making records and he's back into making records and I thought, 'I wonder what it would be like to maybe try one song with this guy and see if we can catch lightning twice.' So it's just neat to be in that position where you can do stuff like this, because I know how hard it is for bands to make it nowadays."
Mustaine has been thinking about new music a lot lately. Back in February, he stated the band would be taking a different approach to their new record, which is great news for a post-Supercollider Megadeth.
Source: Blabbermouth