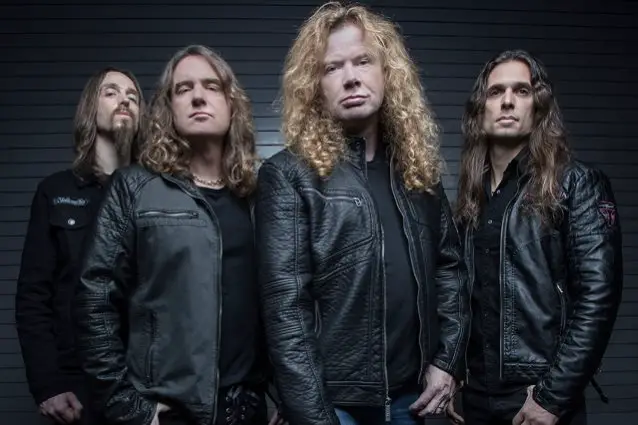 In a new interview with Guitar World, MEGADETH mainman Dave Mustaine have shared a few updates regarding the band's new material.
He said:
"We have been [working on new material] for a few weeks now. All the band members are at home writing stuff and putting it in the same spot, keeping all the riffs centralized in one place. And anybody can access anybody's stuff. And then once we're done I'll start assembling everything."
When asked if we will see new MEGADETH music in 2019, he answered:
"Absolutely. For sure. A whole new record, I would say the chances are probably 95%. And at least one new song, I'd say it's 100%. No question."
MEGADETH's latest album, "Dystopia" opened with 48,000 copies, marking MEGADETH's highest-charting album since 1992's "Countdown To Extinction" debuted and peaked at No. 2 on the chart dated August 1 of that year. "Dystopia" also logs the group's best sales week since 2007, when "United Abominations" landed at No. 8 with first-week sales of 54,000.