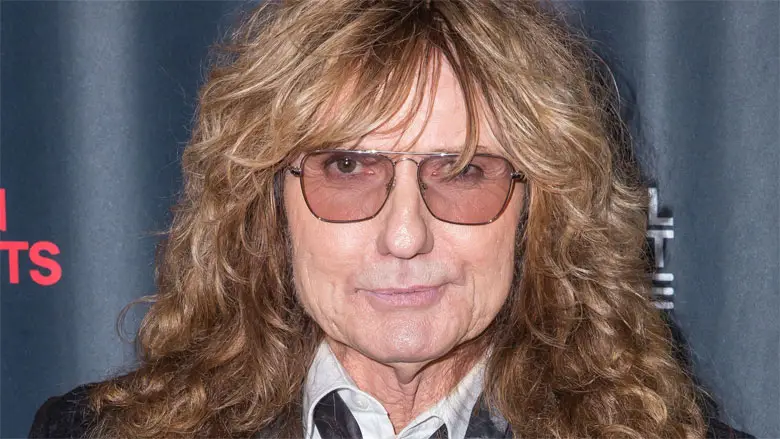 In an interview with Mitch Lafon on "The Jeremy White Show," founding WHITESNAKE singer David Coverdale has announced he'll be stepping down from the group after a farewell tour in 2022.
He also said that the band may continue touring without him, but clarifies that he'd still be involved in the studio — just no more live shows.
"It's not the performing that's challenging for me. It's the traveling. And I couldn't travel any nicer, but it's still very tiring on me. I'm working out like a motherf*cker, so I have the energy," he said. "I'm energized by my band and the appreciative audiences. I think it's going to be extraordinarily emotional at a lot of these shows. Because a lot of people have supported my work for 40, 50 years.
"But it's just me saying goodbye to touring at that level. It's an immense production putting a tour together. I have so many other WHITESNAKE projects I wanna do. It's just going to be David Coverdale stepping down. There's a possibility we can do something, that WHITESNAKE does continue to do something. But, other than in the studio, I won't be participating."
Confirmed WHITESNAKE dates for 2022 are as follows:
5/10 – Dublin 3Arena Ireland, IE
5/12 – Glasgow SEC (SSE Hydro Arena) Scotland, UK
5/14 – Newcastle Utilita Arena, England, UK
5/16 – London The O2 Arena England, UK
5/18 – Manchester AO Arena England UK
5/20 – Nottingham Motorpoint England, UK
5/22 – Birmingham Utilita Arena England UK
5/25 – Cardiff Motorpoint Arena Wales, UK
5/27 – Oberhausen Arena Germany, DE
5/29 – Copenhagen KB Hall Denmark, DK
5/31 – Gothenburg Partille Arena Sweden, SE
6/2 – Hamar Tjuvholmen Arena Norway, NO
6/4 – Hovet Stockholm Sweden
6/6 – Ice Hall Helsinki Finland
6/8 – Saku Arena Tallin Estonia
6/10 – Arena Kaunas, Lithuania
6/12 – Tauron Arena Krakow, Poland
6/14 – O2 UNIVERSUM Prague, Czech Republic
6/17 – Graspop Dessel, Belgium
6/19 – Zenith Munich, Germany
6/21 – Samsung Hall Zurich, Switzerland
6/23 – Hellfest Clisson, France
6/25 – Rock Imperium Festival 2022 Cartagena, Spain
6/28 – Lorenzini Milan, Italy