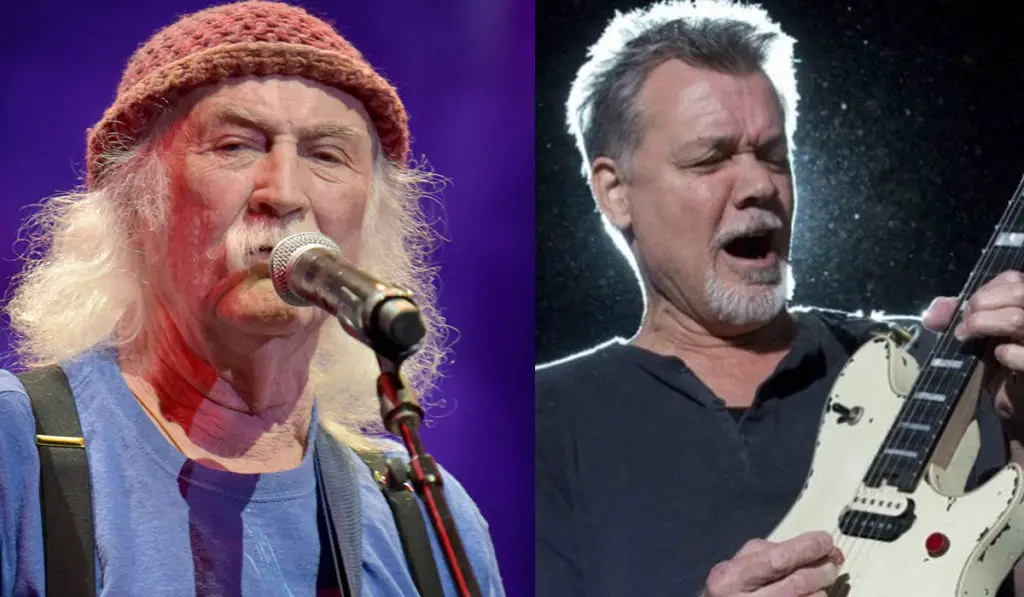 David Crosby of CROSBY, STILLS, NASH & YOUNG shared a brutally honest opinion on the late Eddie Van Halen, saying that the music of the late guitarist simply wasn't for him.
As widely reported, Eddie Van Halen passed away on October 6 after long battle with cancer.
When asked by a fan on social media, "What's your opinion on Eddie Van Halen," Crosby simply responded: "Meh…"
After another fan added, "Yeah, the guy only CHANGED THE WORLD OF GUITAR. Geeezzz Dave," Crosby then replied: "Hendrix changed the world of guitar. Nobody else really… look I get it… many of you loved Van Halen… and the one time I met he was nice… and he was talented…
"Meh to me means I don't care that much… and I don't… doesn't mean he wasn't good, he was but not for me."
Eddie's death was confirmed by his son, and VAN HALEN bassist, Wolfgang Van Halen.
Wolfgang wrote on social media: "I can't believe I'm having to write this, but my father, Edward Lodewijk Van Halen, has lost his long and arduous battle with cancer this morning.
"He was the best father I could ever ask for. Every moment I've shared with him on and off stage was a gift.
"My heart is broken and I don't think I'll ever fully recover from this loss," he added.
"I love you so much, Pop."