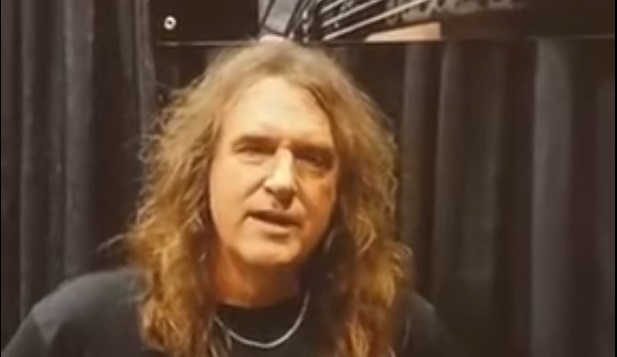 In a new interview with The Metal Voice, former MEGADETH bassist David Ellefson was asked if he has heard the band's latest album, The Sick, The Dying… And The Dead!
"I heard bits and pieces of it as it was being put together — obviously, vocals and lyrics and things like that," Ellefson responded.
"I do not own a copy of the new one, nor will I. Honestly, once I was let go, I moved on. And I didn't look back… For me, it's, like, 'Well, move on. I've been here before. I've been without MEGADETH once before. Everything worked out fine.' I think the difference was this time… The first time, I'd only done MEGADETH for almost 20 years, so when it ended, it was a pretty abrupt… the plane fell from the sky pretty frickin' hard for everybody.
"This time I was prepared for it. And the transition… I mean, look, we didn't work very much in the last five years I was in the band anyway — that album took almost five years to get it together and get it out. So honestly I'd been already working on a bunch of other stuff. I'd been doing Ellefson solo records, playing on other records, I worked with Al Jourgensen from MINISTRY, I wrote books. So my creative thing was really up and running and in motion. So it's kind of, like, 'Well, one gig went away. Oh, well. Next. Move on.' I don't have time to sit around and get all butthurt about it; I just f**king moved on. And that, I think, kind of just keeps me positive and moving forward."
As previously reported, Ellefson was fired from the group after sexually tinged messages and explicit video footage involving the 57-year-old musician leaked.
MEGADETH's 16th studio album, The Sick, The Dying… And The Dead!, was released on September 2 via UMe.