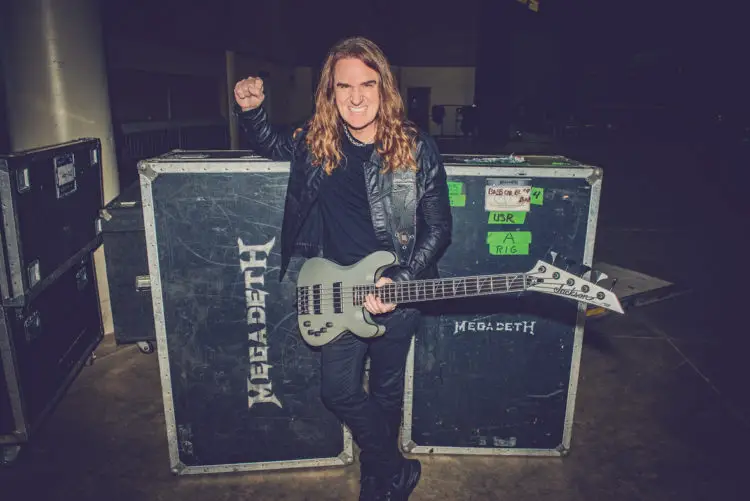 THE LUCID, new project from former MEGADETH bassist David Ellefson has released debut single, "Maggot Wind."
The band feature SPONGE vocalist Vinnie Dombroski, BANG TANGO guitarist Drew Fortier and FEAR FACTORY drummer Mike Heller alongside Ellefson.
More news about the project should follow later today.
Ellefson has said about the new musical direction: "It's cool stuff, and it's very different. It's, obviously, not thrash metal, hence the name LUCID. The name kind of feels like what the music sounds like."
As previously reported, MEGADETH longtime bassist David Ellefson was fired from the group last month after sexually tinged messages and explicit video footage involving the 56-year-old musician leaked.
Dave Mustaine confirmed that David Ellefson's long-completed bass tracks on the upcoming MEGADETH album have been removed and re-recorded by another bassist prior to the record's release.
MEGADETH has announced James LoMenzo as their new bassist for current tour, although it is yet unclear if he is the same bassist that re-recorded Ellefson's bass tracks on upcoming MEGADETH record.
LoMenzo was previously member of MEGADETH from 2006 to 2010 and appeared on two of the group's studio albums, 2007's United Abominations and 2009's Endgame.