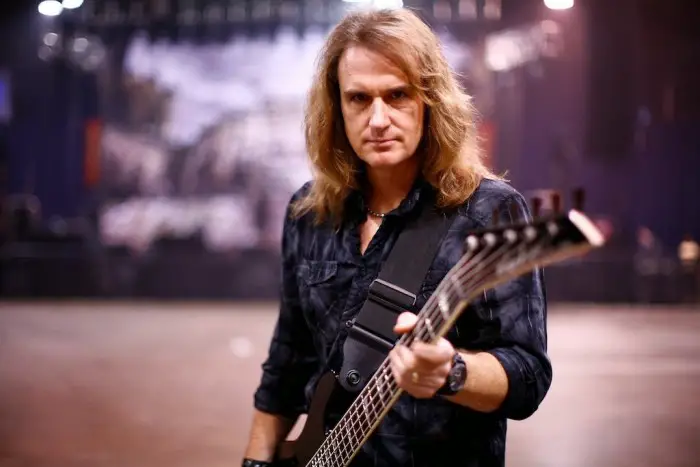 As previously reported, David Ellefson has released a debut track from his new project THE LUCID today.
New song, "Maggot Wind," can be heard below.
The band feature SPONGE vocalist Vinnie Dombroski, BANG TANGO guitarist Drew Fortier and FEAR FACTORY drummer Mike Heller alongside Ellefson.
THE LUCID's self-titled debut album features nine heavy-hitting and emotionally charged tracks showcasing the eclectic quartet's unique sonic approach.
The album was produced by Mike Heller and mixed/mastered by Lasse Lammert.
The Lucid will feature the following track listing:
Maggot Wind
Deaths of Despair
Spoiler Head
Hair
Maskronaut
Damned
Breech Boy
Pigs and Sons
Parade of Spit
Bassist David Ellefson states, "It's been a real blast making a record with these guys and I must say that it's refreshing to explore some new musical avenues… to step out a bit from what each of us have done stylistically in our own careers. There was an effortless synergy that came with creating these songs together which is always amazing when working with new people. I'm looking forward to everyone checking it out!"