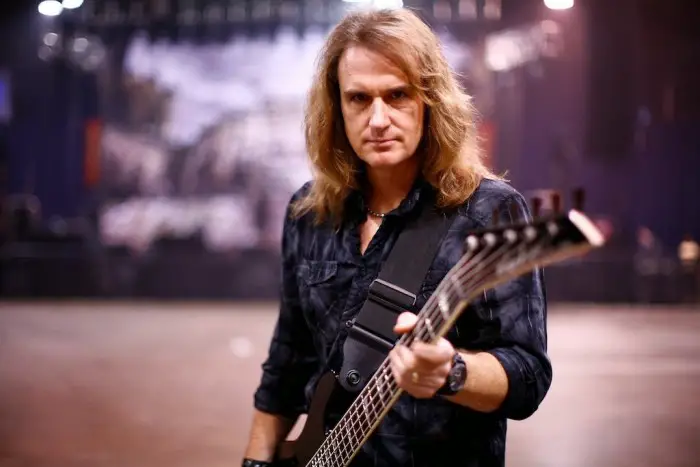 More details on David Ellefson's report that he filed with the police department in Scottsdale, Arizona alleging unlawful distribution of sexually explicit images of Ellefson by unknown offenders have been revelaed by Arizona Republic.
In a report, Ellefson admitted to police that he had been sexting with a Dutch teenager who had captured video of their encounters without his consent, police confirmed Ellefson's partner's age as 19. Ellefson aslo also took a polygraph test and provided a photo of his partner's driver's license to prove she was of age. He also shared with the with police screenshots of Snapchat and WhatsApp messages of his interactions with her.
According to Ellefson, his interactions with the woman didn't turn sexual until "July or August" of 2020, when they they engaged in "a consensual virtual sexual encounter" for the first time over Facebook Messenger. The woman would have been 19 at the time of their first virtual sexual encounter. "He stated they had about four to five masturb*ting encounters," the report said. The last online sexual encounter was around February 2021.
Ellefson first became aware of the video — which was taken by the woman without his knowledge or consent using the video feature on Facebook Messenger — on May 9, when the claim "David Ellefson of MEGADETH is a ped*phile" appeared on Instagram.
He told police that MEGADETH's management was made aware of the allegation, and the management informed the bassist that the accuser had harassed other members of MEGADETH in the past and advised him to "sit tight" as it would likely "blow over." Two hours later, the video of Ellefson masturb*ting emerged online and quickly went viral. The woman later admitted to Ellefson to having made two or three videos and sharing then with some friends but said she wasn't sure how they got leaked to anyone else.
Ellefson told police he was notified on May 14 by MEGADETH that the band would be parting ways with him. On May 17, according to the timeline provided by the Arizona Republic — he was officially fired.
MEGADETH is in a bit of hurry to find a new bassist since their ""The Metal Tour Of The Year" with LAMB OF GOD is scheduled to kick off on Friday, August 20 in Austin, Texas and hit a further 26 cities before wrapping in Quebec City, Quebec, Canada on Saturday, October 2. Joining them will be special guests TRIVIUM and IN FLAMES, heralding the long-awaited return to the stage for these bands, who are every bit as excited about these historic and not-to-be-missed shows as fans are.
Tickets and dates for the tour are available at this location.